Somehow we've already been married for a year! Despite the fact that it's been a busy one, it still went by awfully quick…




We headed out to the desert for a few days to eat, drink, float, and well, eat some more. And lucky for us, our fab wedding photographer, Melissa of Marble Rye Photography, was in nearby Joshua Tree, so we were able to meet up for a quick anniversary shoot.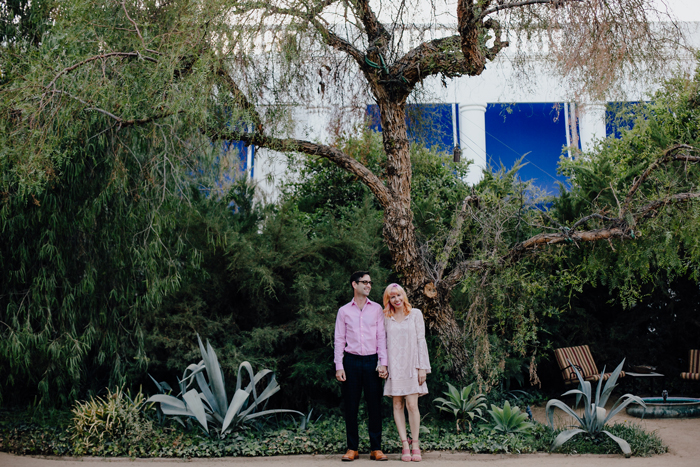 We both wore pink…




And mostly just screwed around. This is Gavin's favorite picture because of the aforementioned screwing around. But I think it's his favorite because you can see that his pants are tartan in this one.




Then we headed out to the actual desert for sunset.




And this is my favorite picture. See: aforementioned screwing around.




The sky turned pink…




…And we headed back to our hotel to gorge ourselves enjoy a lovely anniversary dinner.
More on that tomorrow.

Thanks again for the lovely photos Melissa! You're the best!