We loved flowering Nora & Dan's intimate Spring wedding which was beautifully captured by Linda Abbot Photography.
This was actually one of our first weddings post-vaccine magic, and it was such a JOY to gather and celebrate again. (And to see people's smiles without masks!) It truly felt sacred to create these beautiful pieces for Nora and Dan, and to witness their joy and the joy of their community surrounding them!
Also, this bouquet photo! Who is ready for breakfast? 🍳🍳💐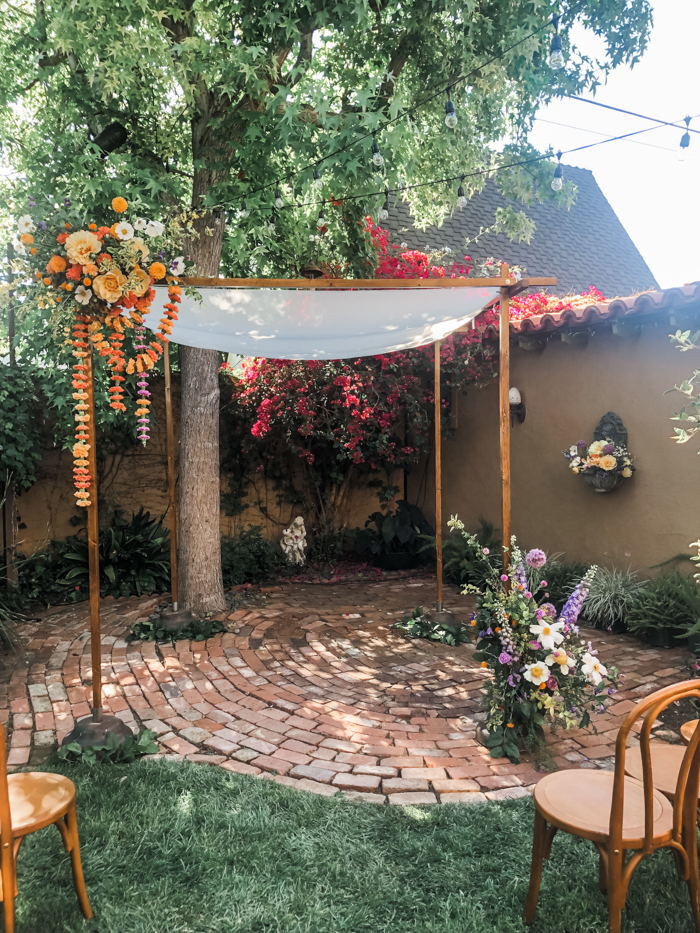 For the ceremony, Nora's dad built their Chuppah, and we decorated it with two whimsical installations.
The hanging installation on the top left is full of peonies, cosmos, marigold, buddleja globosa, and carnation garlands, and the ground installation on the bottom right in shades of lavender showcases beautiful delphinium, allium, peony and local matilija poppies.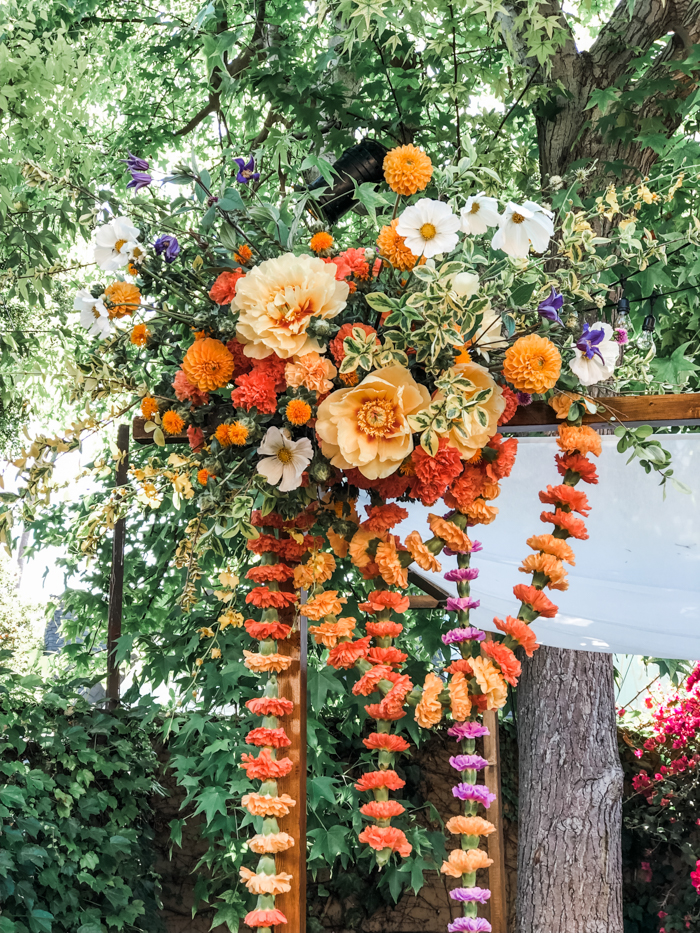 Chuppah detail: So much sherberty goodness!




Chuppah detail: We love a monochromatic color scheme- using shades and tints of the same color and a variety of textures to make a serious visual statement.




We created a site specific installation on their garden gate to make a joyful statement and welcome guests to the celebration.




Fun fact: This fountain was not a part of our original plan BUT I just had to flower it.
Being inspired by and transforming spaces with flowers is one of my favorite parts of designing immersive floral experiences for our clients.




A perfectly matched pair: our cocktail arrangement and the lavender Yarmulkes.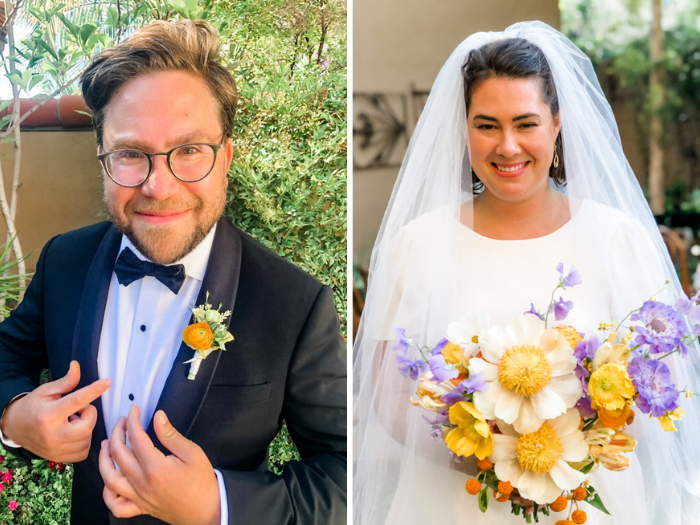 The cutest and kindest couple. We really are SO lucky to work with the clients we do here at Winston & Main.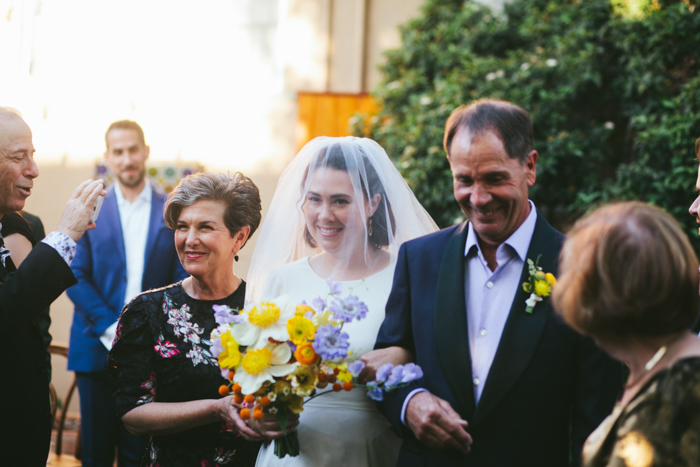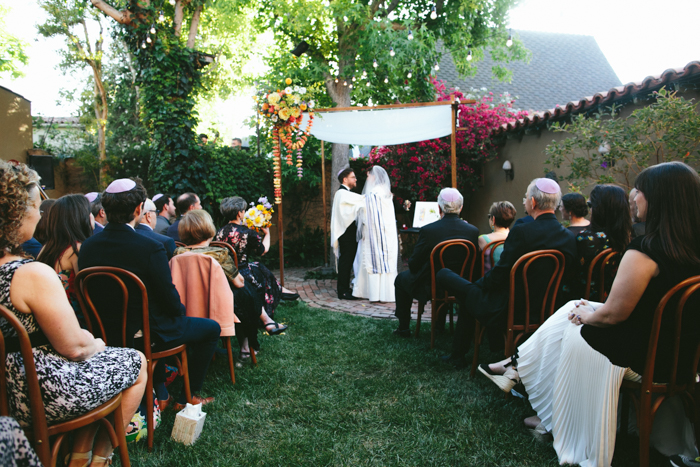 LOVE under the Chuppah. Dreamy yeah?
Sidebar: I love the Jewish wedding tradition that both parents walk the bride (and groom!) down the aisle.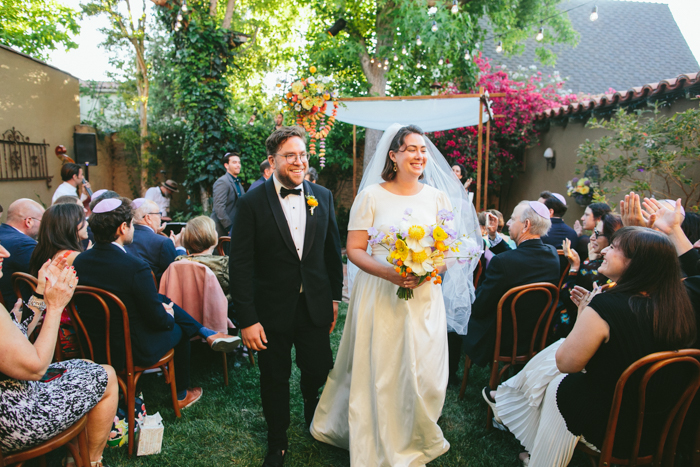 I say it in every blog post because it's true…
I LOVE a good recessional shot- the love, the joy, the excitement- it's all so palpable.




We are here for the JOY and transformation of sacred celebrations.




And we're not mad at bold, textural, and local bar blooms either.
Isn't that statice just the perfect shade of lavender?




Our signature centerpiece is full of fresh blooms, bold color and… not a lot of greenery.
And this one is a forever favorite! It features peonies, garden roses, sweet peas, ranunculus, strawflower, statice, chamomile, and more!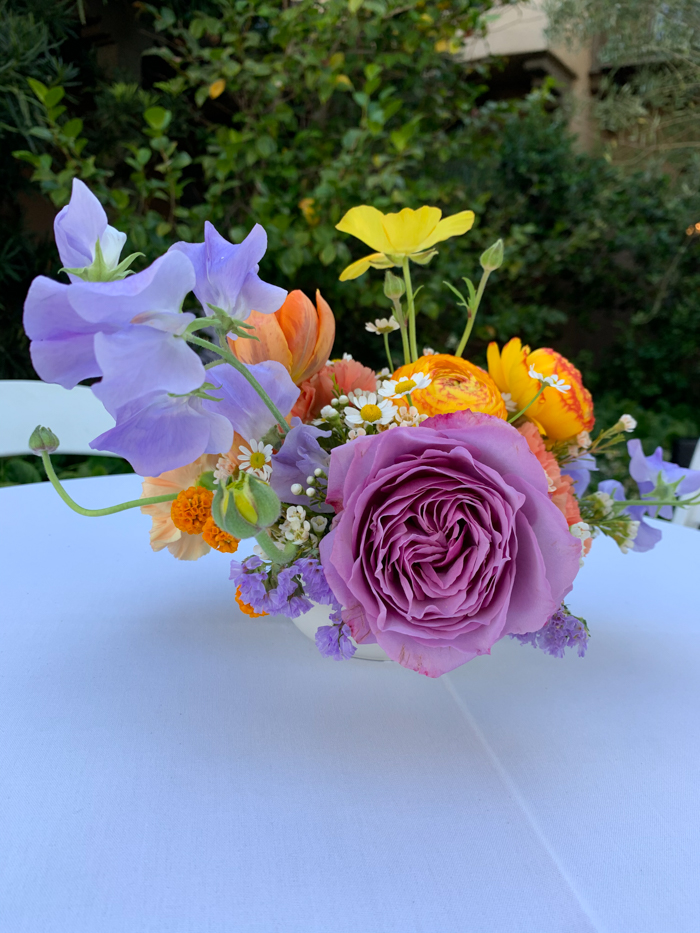 How amazing is the lavender garden rose in this cocktail cutie?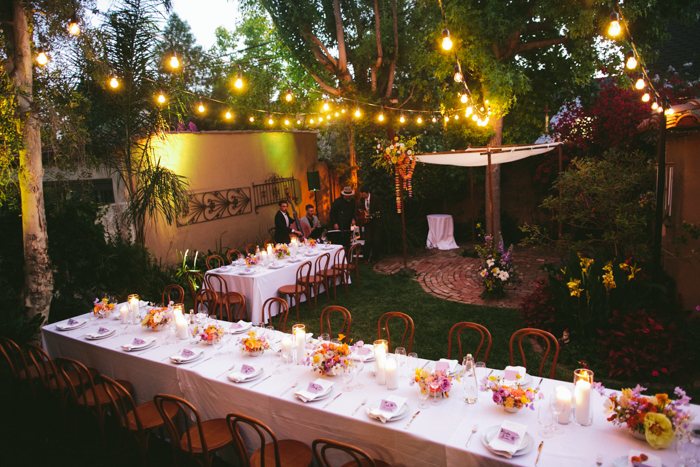 That evening glow up made possible by candlelight and cafe lights.




Floral tablescape tip: Long tables require a lot more flowers to look lush and full.
We love to mix centerpiece sizes for a stunning tablescape with high visual impact, which means combining different elements in varying heights and textures.
Here, we alternated different sized centerpieces with candles for a beautiful and detailed design for Nora & Dan's guests to enjoy (and still see each other over! 😉 )




California poppies really don't keep for wedding work, but if you can time it juuuuuuust right, they sure are magic. 😍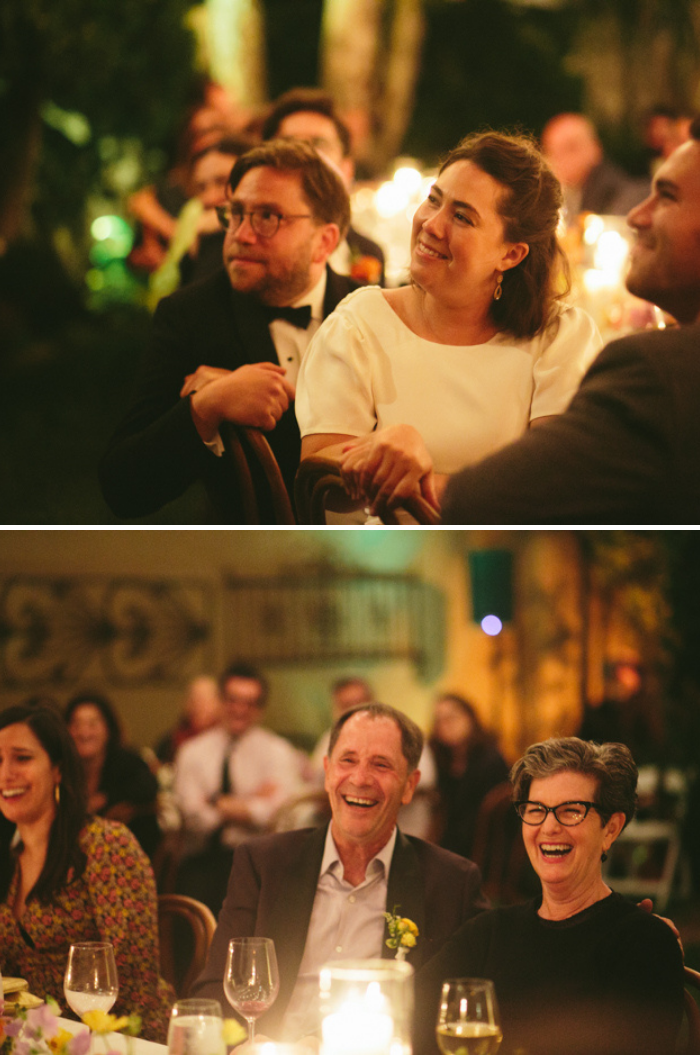 We love to create experiential and immersive floral environments that help create the vibe and feeling our clients most want to be surrounded by on their wedding day.
Telling a good story and seeing our clients joy is what it's all about.




Congrats and Happy Anniversary Nora & Dan!


Venue: Private Home / Planning : Michelle Dixon / Photography: Linda Abbott Photography
Floral Design: Winston & Main