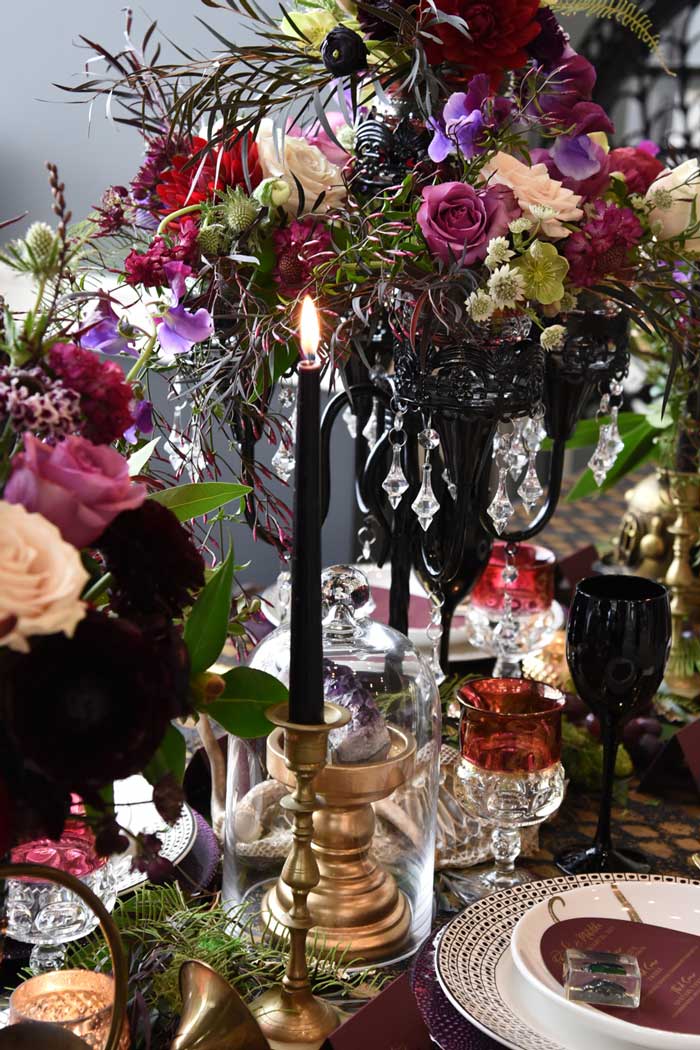 It was so much fun to collaborate with Anything But Gray Events on this dark & dreamy tablescape at City Club.
I loved playing with rich colors and lots of texture to create these elegant + elevated gothic pieces and would love, love, love to do something similar for a chic halloween shindig next year!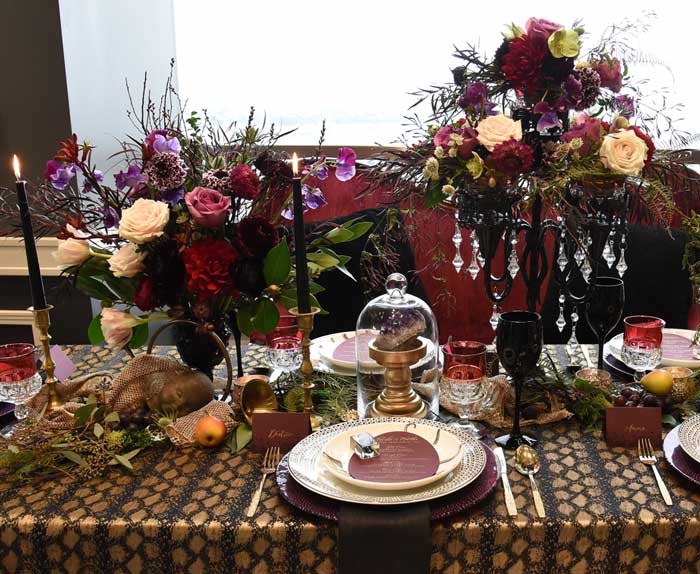 Fun fact: We scored the black goblets that the arrangements are in on our honeymoon (Hello Madonna Inn!) and lots of the other oddities on the table are from my personal collection.
That's a fancy way of saying house, y'all. They're from my house. 🙂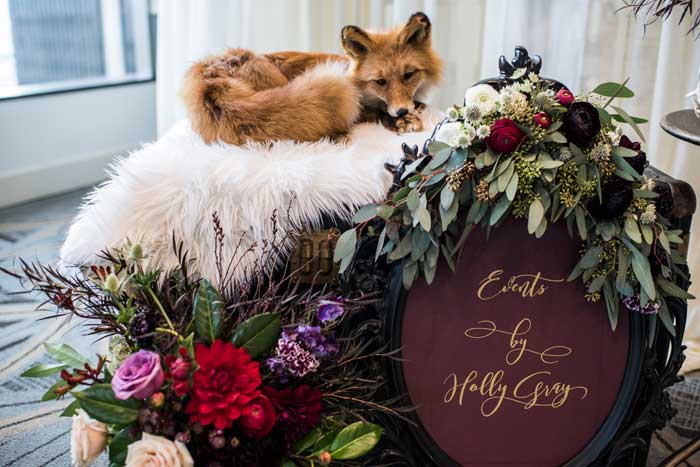 Including my fabulous wedding fox. aka. my wedding gift from Gavin.
I got him a Sgian Dubh in case you're curious!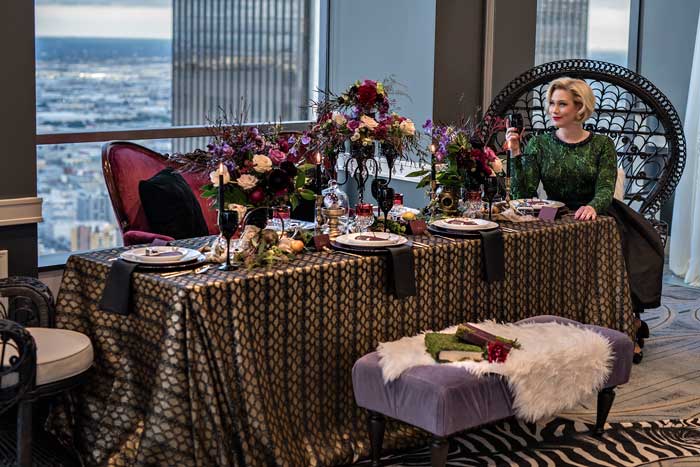 How fabulous does Holly look sitting at her Dark & Dreamy table?
You know i love when an outfit matches a shoot so damn perfectly!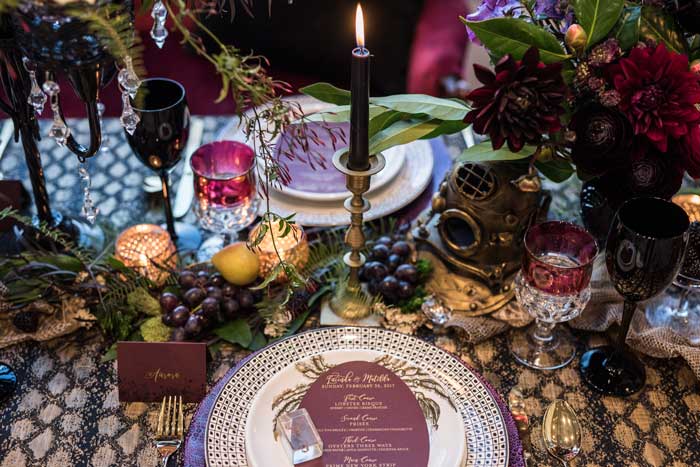 More fabulous details, fresh fruit, and beautiful stationery by Heirloom Paper Co.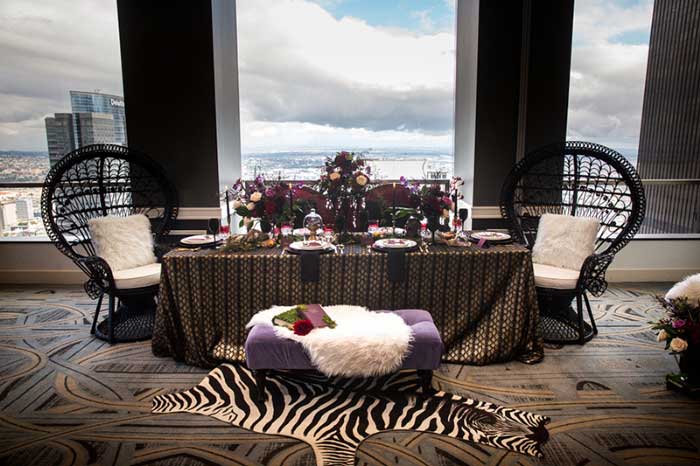 Dark dreams, bright skies. Because, LA.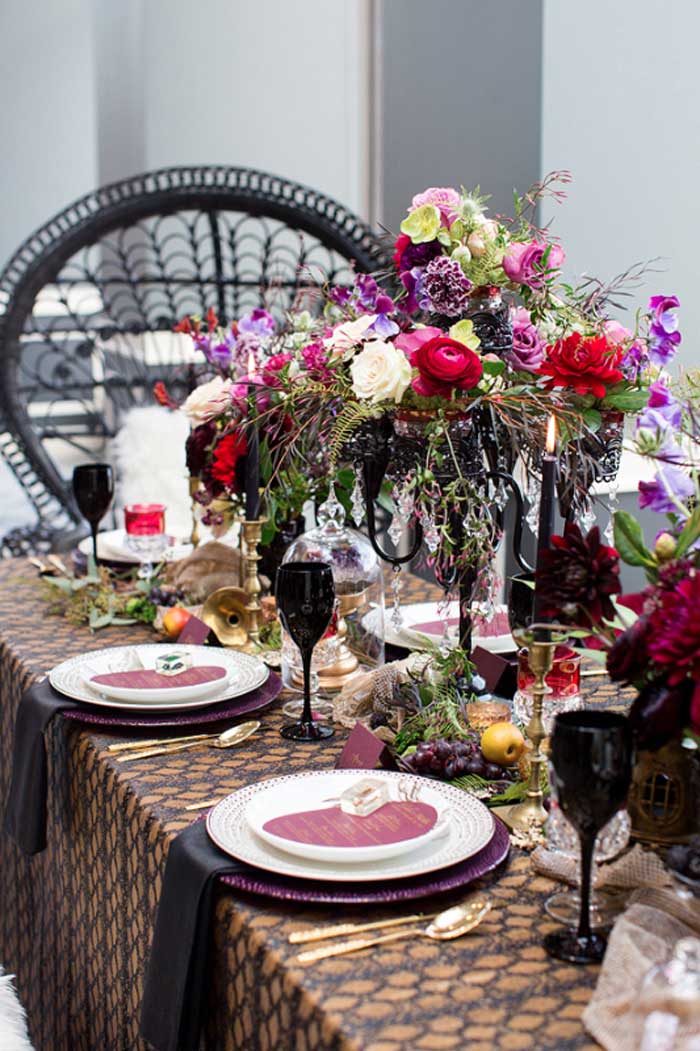 And that black peacock chair from Nineteen27 Vintage?
Be still my heart.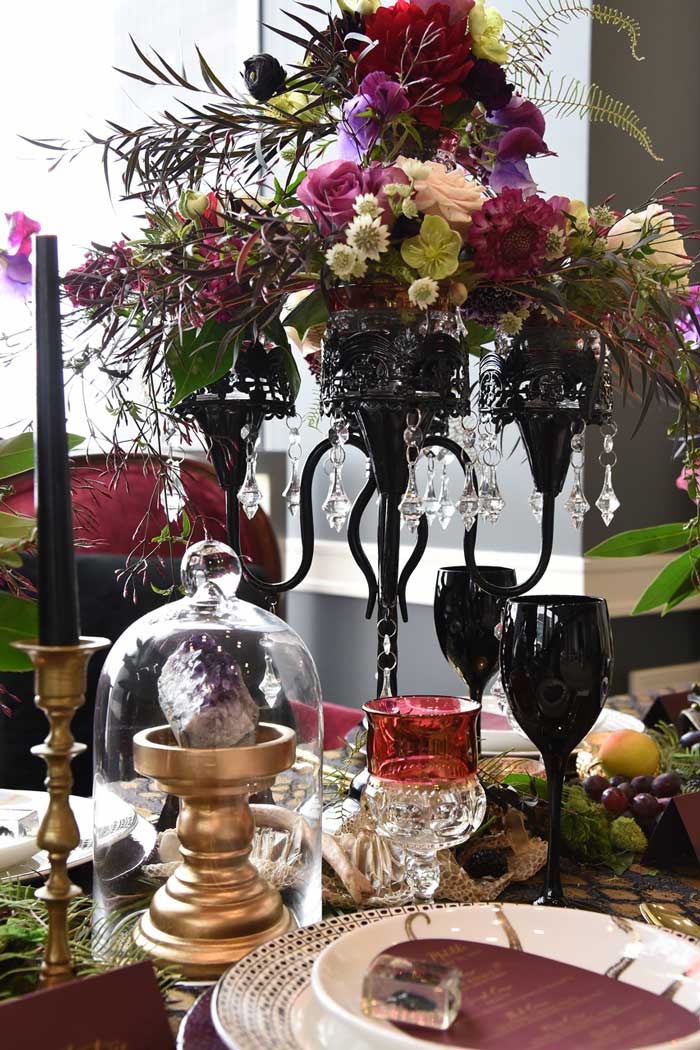 All about that texture.
And that amethyst I scored in New Mexico.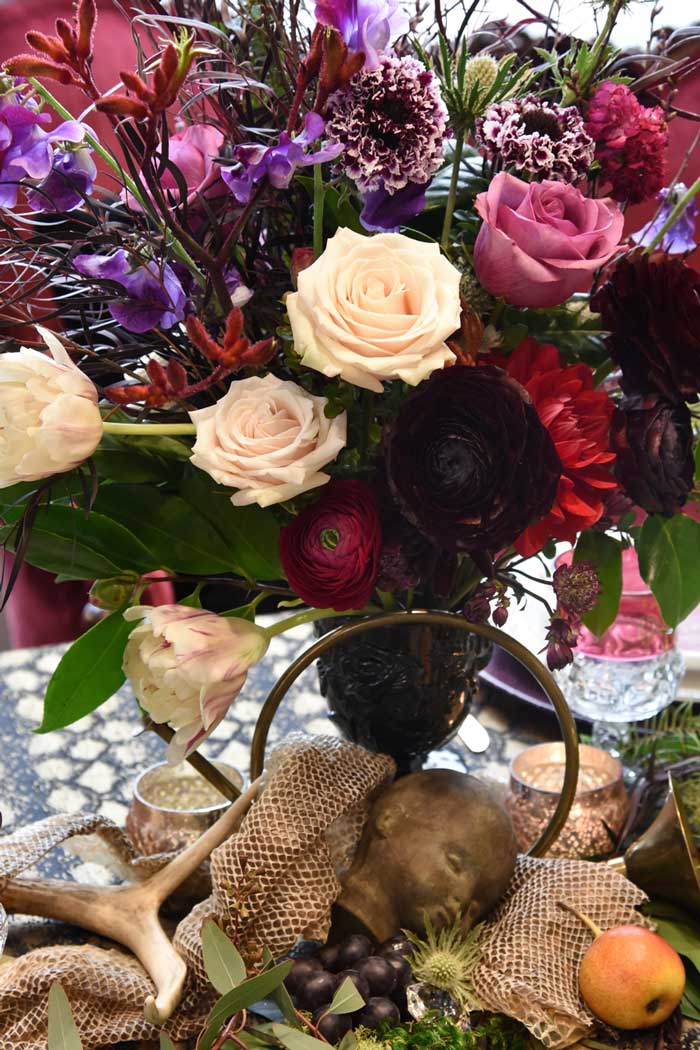 And yes, if you've read this far, and you're even wondering…
Of course that doll head also came straight outta my dining room!
#eclectictaste #myfriendsknowmewell


Venue: City Club LA / Design: Events by Holly Gray / Photography: Andy Seo Studio, The Big Affair, Joan Fuller Photography / Papergoods: Heirloom Paper / Linens: Luxe Linen / Furniture Rentals: Nineteen27 Vintage Rentals / Snake Skin & Bones: Reptacular Animals