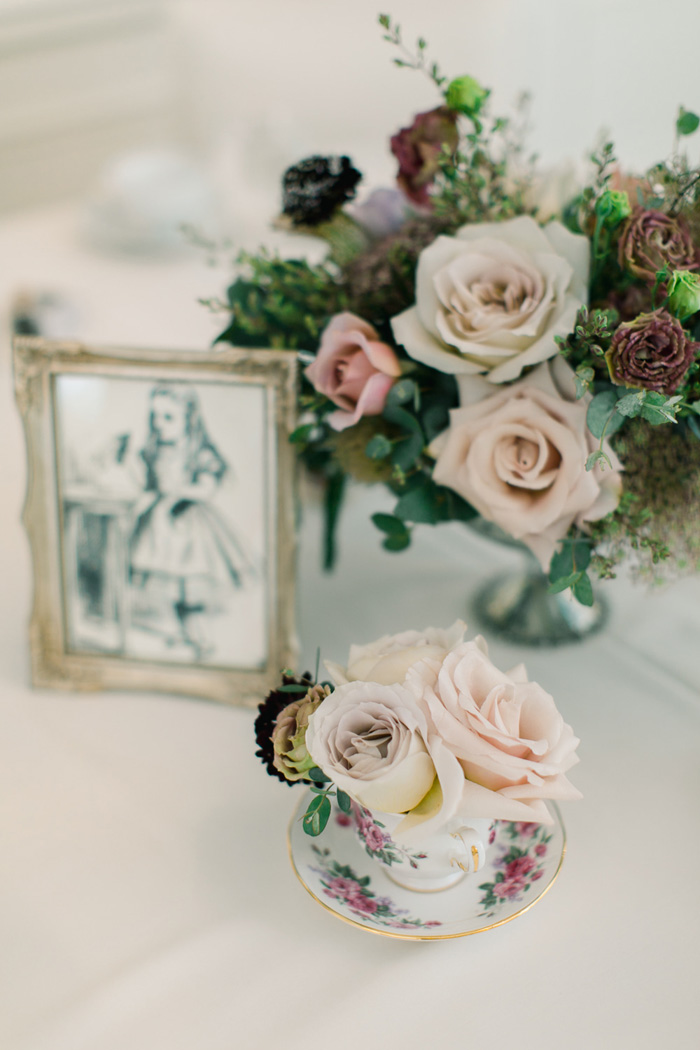 It's always such an honor when other vendors hire me to create something beautiful for their special occasion, and working with Courtney of Cecile's Paper Co. to bring some flower magic to her sophisticated Alice in Wonderland Bridal Shower was a true joy.
She gave me a color palette, let me peep her gorgeous invitation suite (just wait until you see it!) and told me to do my thing. Her colors? And I quote, " mauve, greys, silver, and faintttt blush."
Challenge accepted.
While I often work with bold palettes, my personal style definitely leans towards more subdued shades + bold/interesting textures and accents. And I'm pretty obsessed with mauve these days. Her only request was that we avoid Dusty Miller, despite the fact that it did lend itself well to this color palette. Fine by me, it's never been a fave. See ya Dusty.




Let's talk for a minute about how smart/effective Courtney's communication style + level of involvement in the design was though, because I think it's an important aspect of getting truly spectacular results from the vendors you work with to bring your wedding or event vision to life. I believe in picking artists & vendors whose work and style you really admire, giving some parameters, and then trusting them to do their thing. I know that this is how I create the work I'm most pleased with for my own clients, and I've also had great success when hiring other artists/makers/vendors in both the film and now event industry with this hand on/hands off method.
Bonus: Less stress for you! You don't need to learn every flower, become a letter press master, or stress out over the timing of your event particulars if you hire the right people, and let them do their job.
Also, her fascinator!
Okay, okay… early morning musings and advice aside, are you ready to see some more gorgeous photos by the fabulous Jessica Rieke Photography?


I love love love decorating cakes! It used to make me nervous when I first started designing, but now I think it's so fun. Especially when I have some gorgeous Grace Rose Farm roses to play with.




I created focal centerpieces in antique silver compotes featuring Earl Grey and Quicksand Roses, Garden Roses, Lavender Spray Roses, Mauve/Antique Lisanthus, Scabiosa, Chocolate Queen Ann's Lace, and lots of Oregano. Yep, oregano.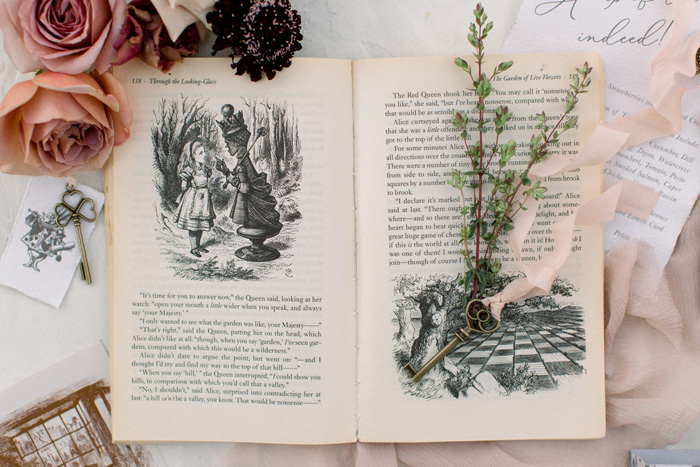 Jessica used the flowers in her gorgeous flat lays, which is such a nice way to add dimension, keep it cohesive and tie everything together!




I also did a few vintage tea pots and tea cups of flowers to add a little whimsy and tie into the tea party theme.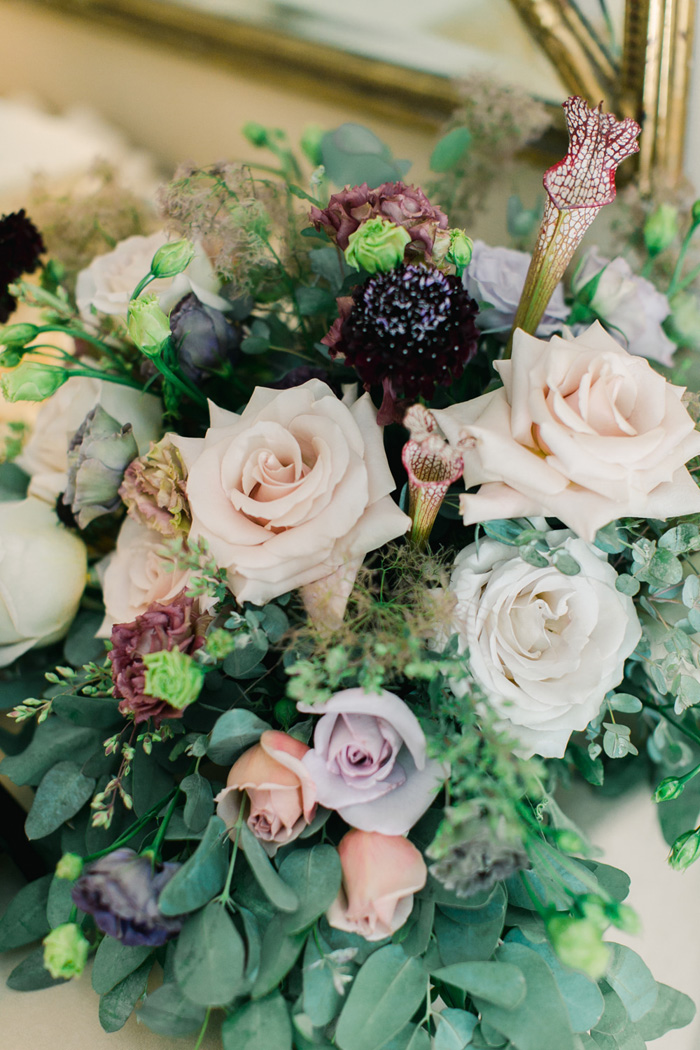 Those cobra lilies though!




Working at The Peninsula Beverly Hills was a delight- the Magnolia room is the perfect size + blank slate for a bridal or baby shower, and the staff was SO dang nice! They even brought us water when we arrived and were setting up, which is so appreciated after hauling flowers around.




This is basically envelope perfection- I'm a total sucker for vintage stamps. And that ribbon!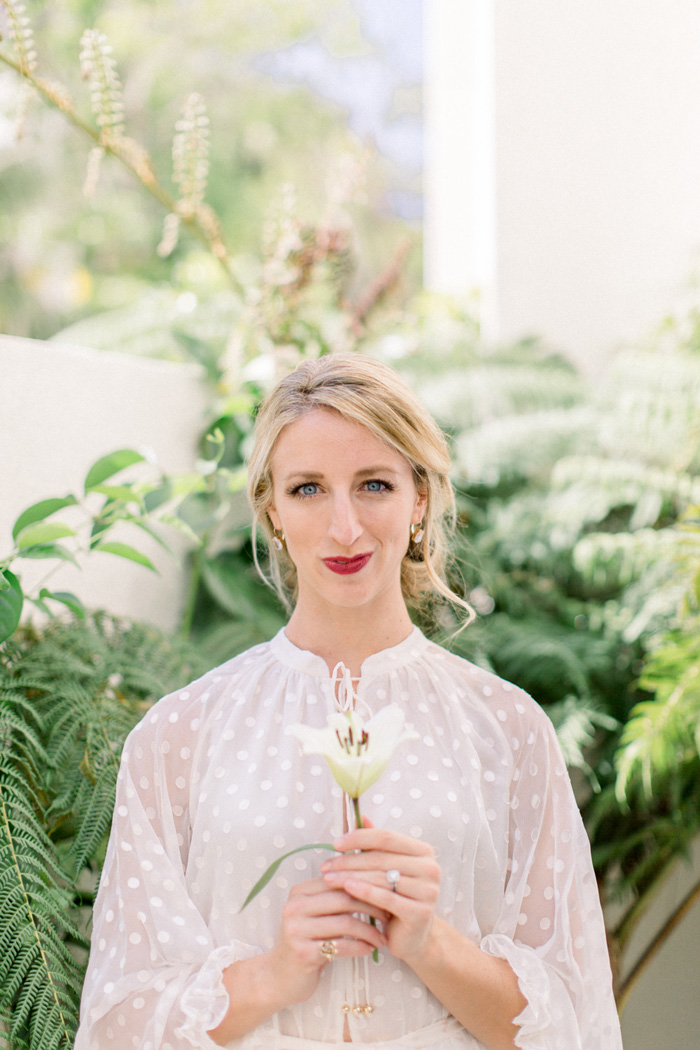 The gorgeous guest of honor.




Holy flat lay! Look at all those crazy gorgeous details! Thank you so much Courtney, for trusting me to bring your vision to life and big congrats on your fast-approaching wedding! xo

Venue: The Peninsula Beverly Hills / Photography: Jessica Rieke Photography / Paper Goods: Cecile's Paper Co. /
Floral Design: Winston & Main