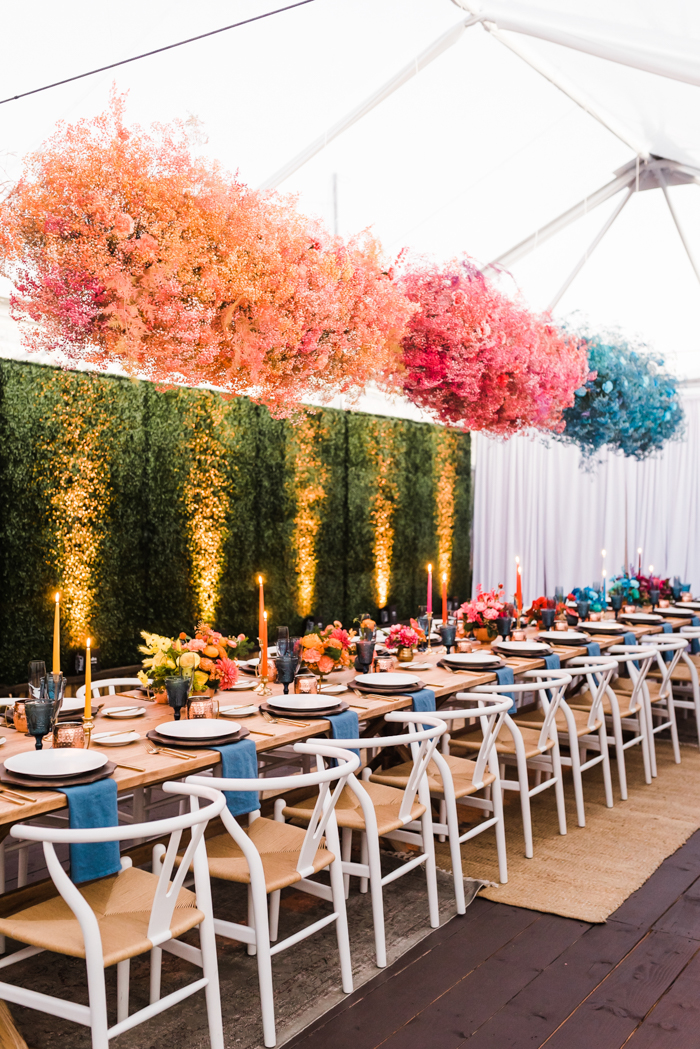 In 2019 we had the opportunity to design more foam-free installations than ever before, and I really enjoyed figuring out the best mechanics for each project to ensure that they were stable (don't want our sh*t falling on peoples heads) beautiful, and long-lasting, without a single brick of floral foam.
If you're not familiar, floral foam is essentially the single use plastic bag of the floral industry AND along with the utter waste inherent in anything you use once and throw away, it breaks down into microplastics and is gonna sit in our oceans and/or landfills for a bazillion years. Oh, and it's also not the healthiest for florists. Win, win.
You can read a little more here. BUT I'm truly not here to judge- I just wanna do my best to make my business more sustainable with every project and I want to encourage my fellow designers to do the same.
To that end, here are some truly epic installations that I'm damn proud are #nofloralfoam. I'm happy to answer questions/show the mechanics for any of them, so if you're struggling to reduce the amount of foam your studio uses or need ideas, don't hesitate to reach out- email me or drop into my DM's on IG.
Now let's talk clouds. We created over 20 feet of them for our pal David's birthday and LOVED how they turned out. We were able to keep ALL of the product (stay tuned, dreaming up something good for it) and we reclaimed the internal structure/mechanics too.
Photo: Julie Shuford Photography / Rentals: La Pinata Party Rentals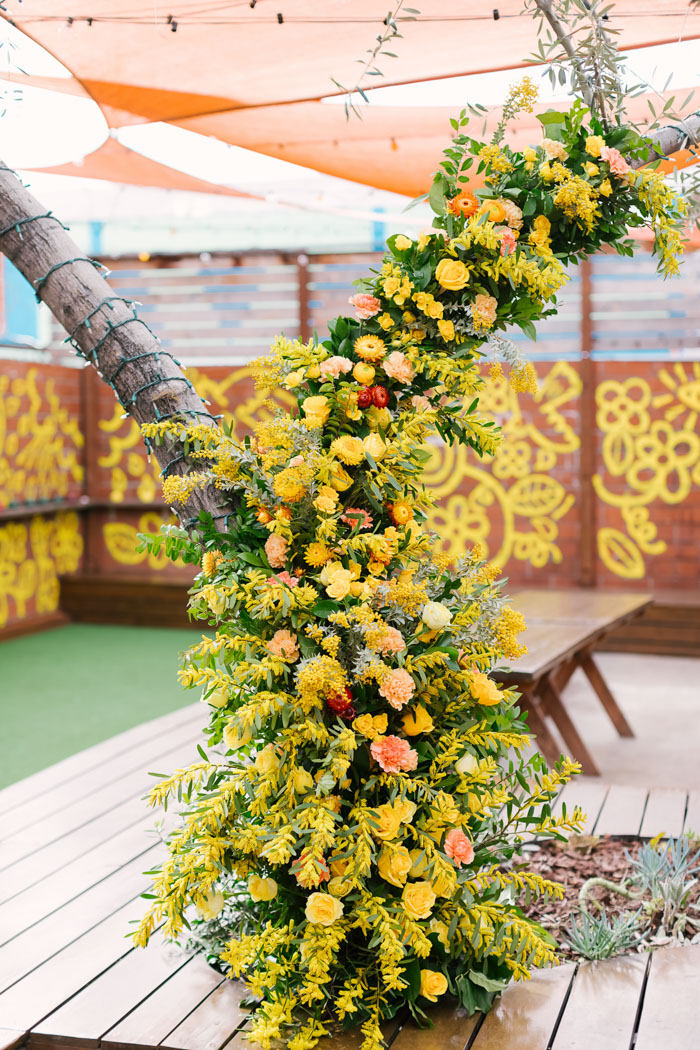 When Holly of Anything But Gray Events asked what I'd like to do in the space (a DTLA bar!) this was my answer.
photo: Aurelia D'Amore Photography planning: Anything But Grey Events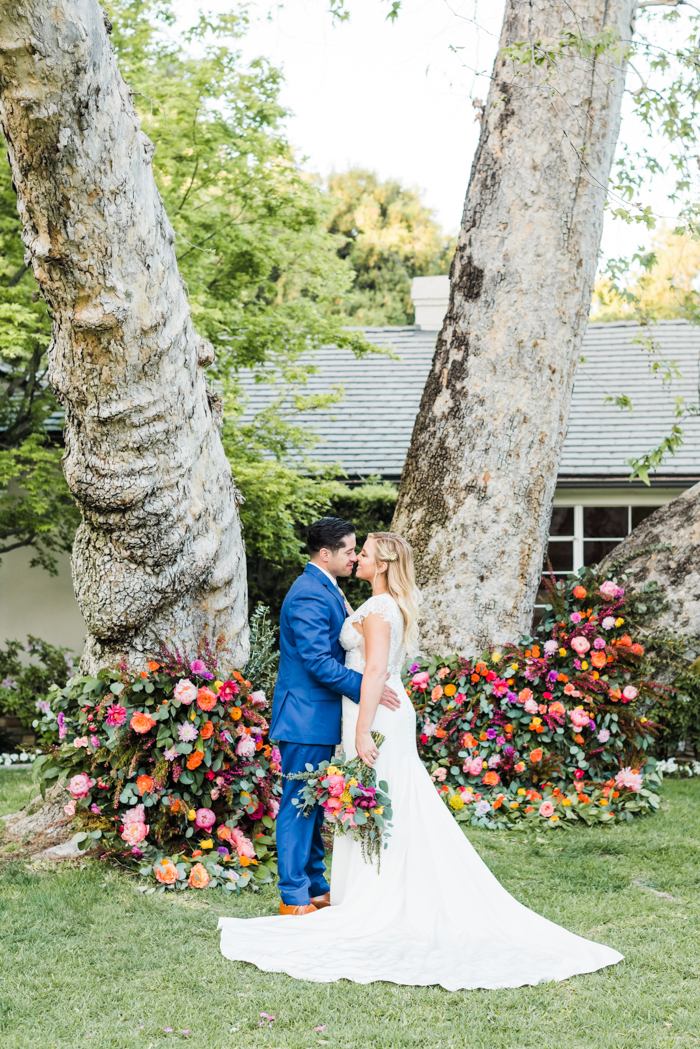 It was clearly a year of epic + colorful trees around here! 🙂
photo: Julie Shuford Photography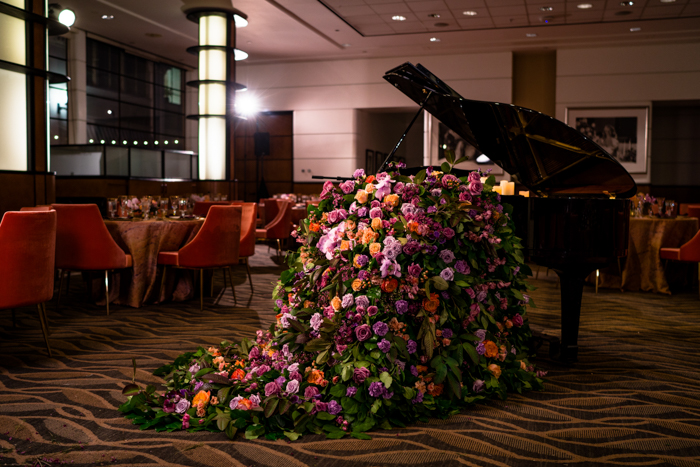 And pianos. aka. A Piano Moment
photo: Villa Visuals / planning: Anything But Gray Events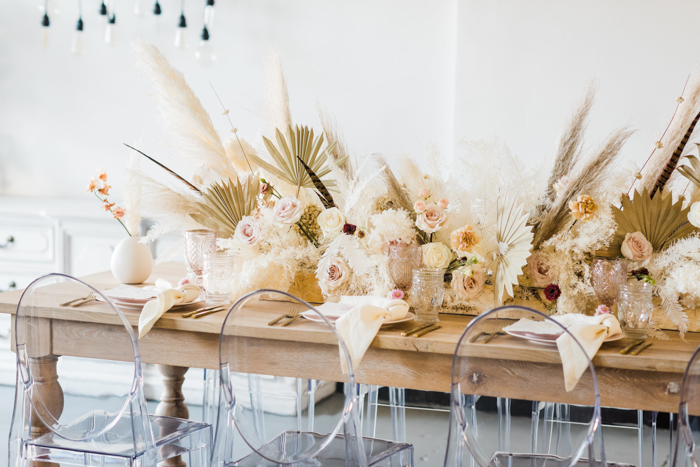 photo: Julie Shuford Photography / rentals: La Pinata Party Rentals & Collective Rentals




Fresh & fun for our pals at Ketel One Botanical.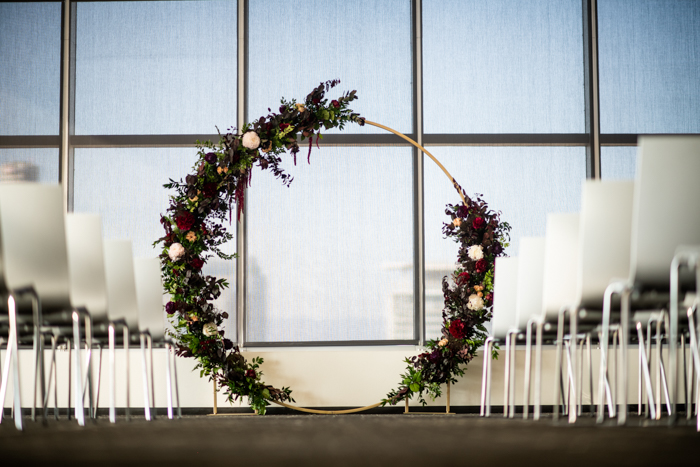 An epic + moody moon gate arch in the sky.
photo: Brian Macstay / planning: The Rheefined / rentals: La Pinata Party Rentals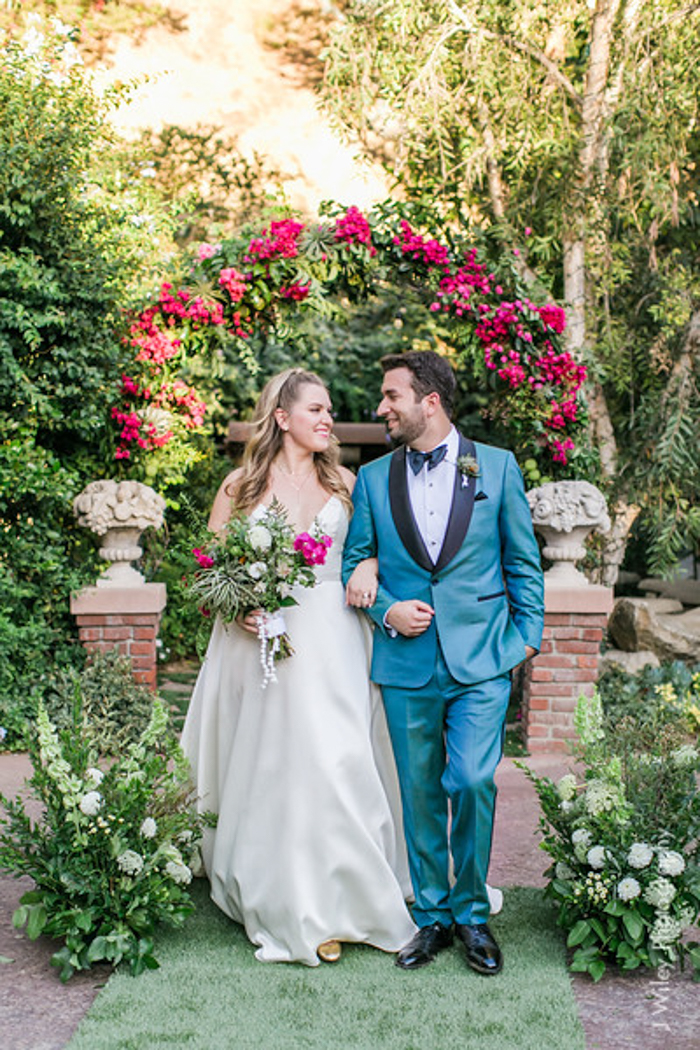 The bougainvillea arch that looks like it grew there (but really was totally bare when we started!)
photo: J Wiley Photography / planning: Thread Events




Growing aisle flowers- totally possible without the plastic!
photo: J Wiley Photography / planning: Thread Events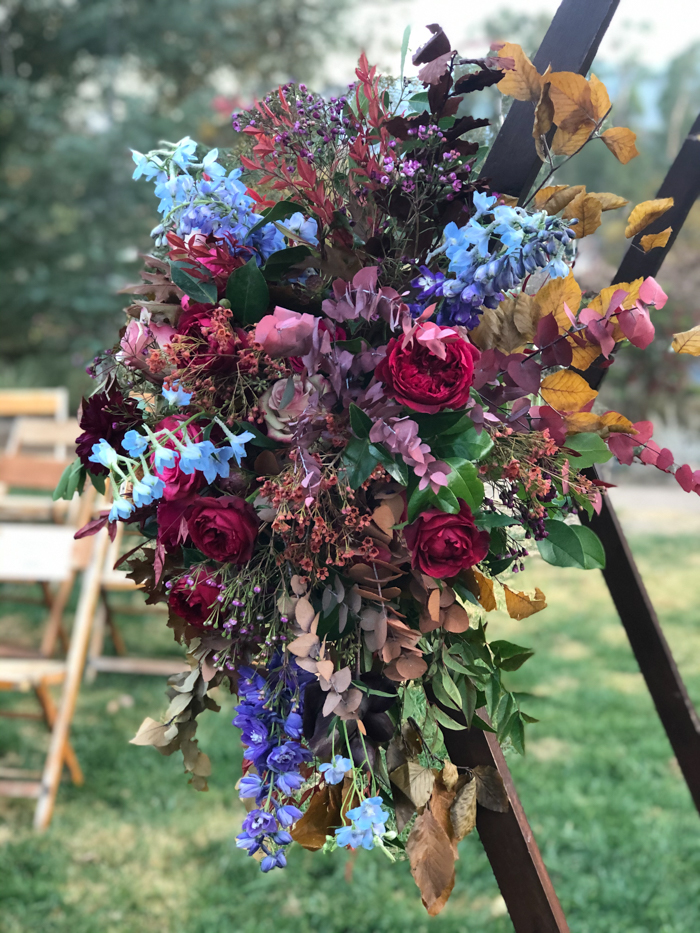 A quick iphone snap of a corner of the Chuppah from one of our last few events of the year. This transferred beautifully to the sweetheart table after the ceremony too!
planning: Moxie Bright Events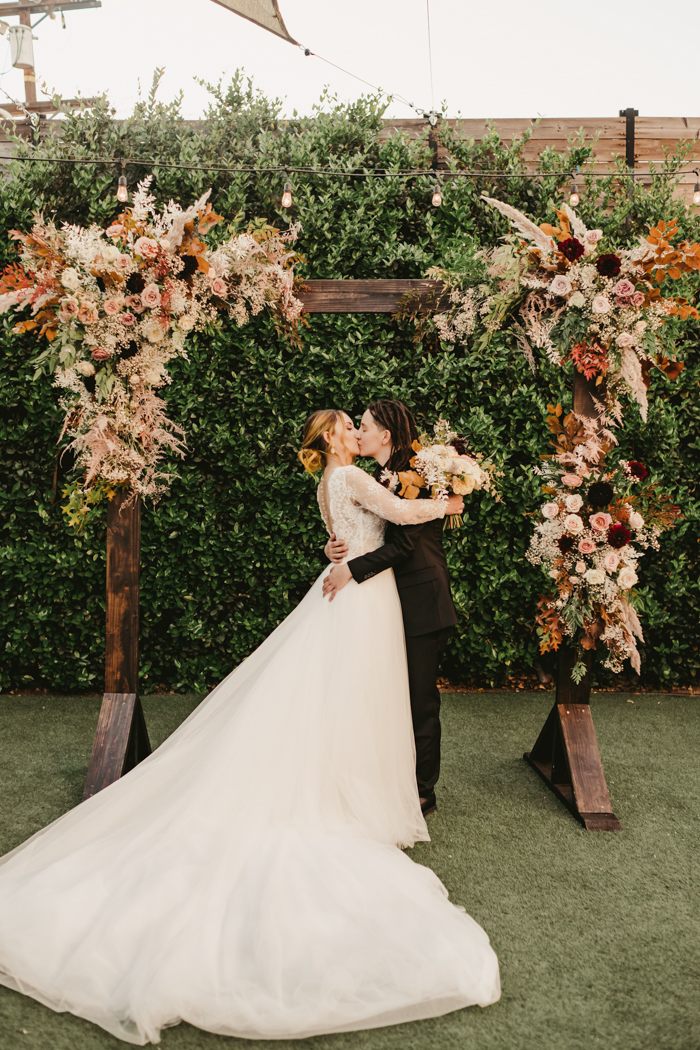 THE fall + fluff dream arch for these cuties!
photo: Michelle Roller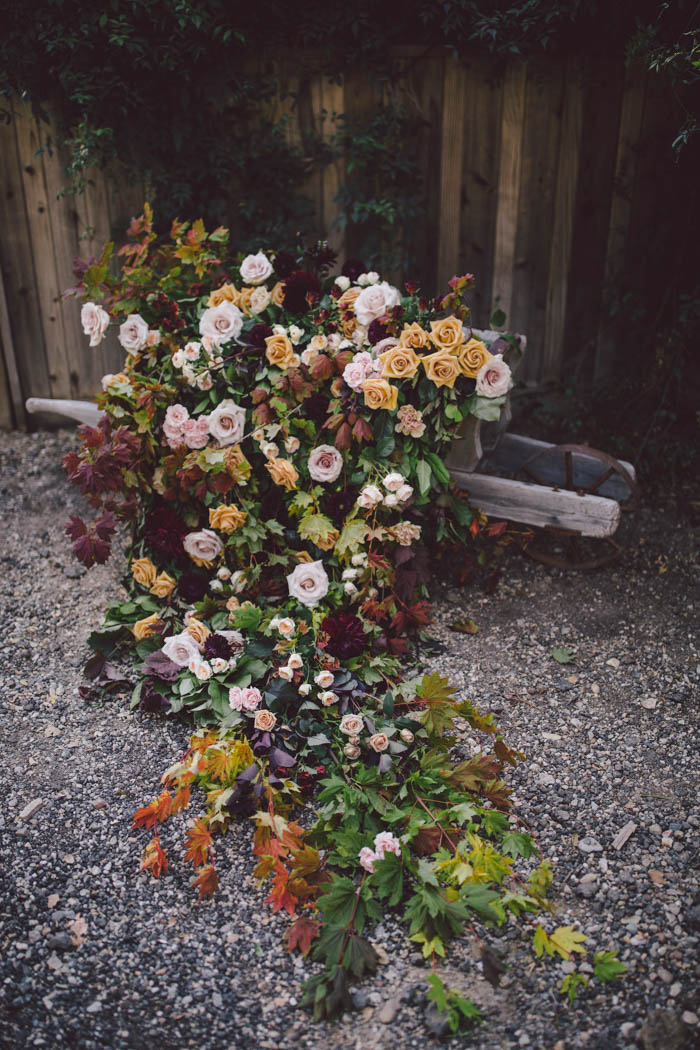 And I couldn't resist a little throwback to 2018. BECAUSE.
photo: Evangeline Lane / planning: Art & Soul Events




And this one too, because COZY.
photo: Heidi Ryder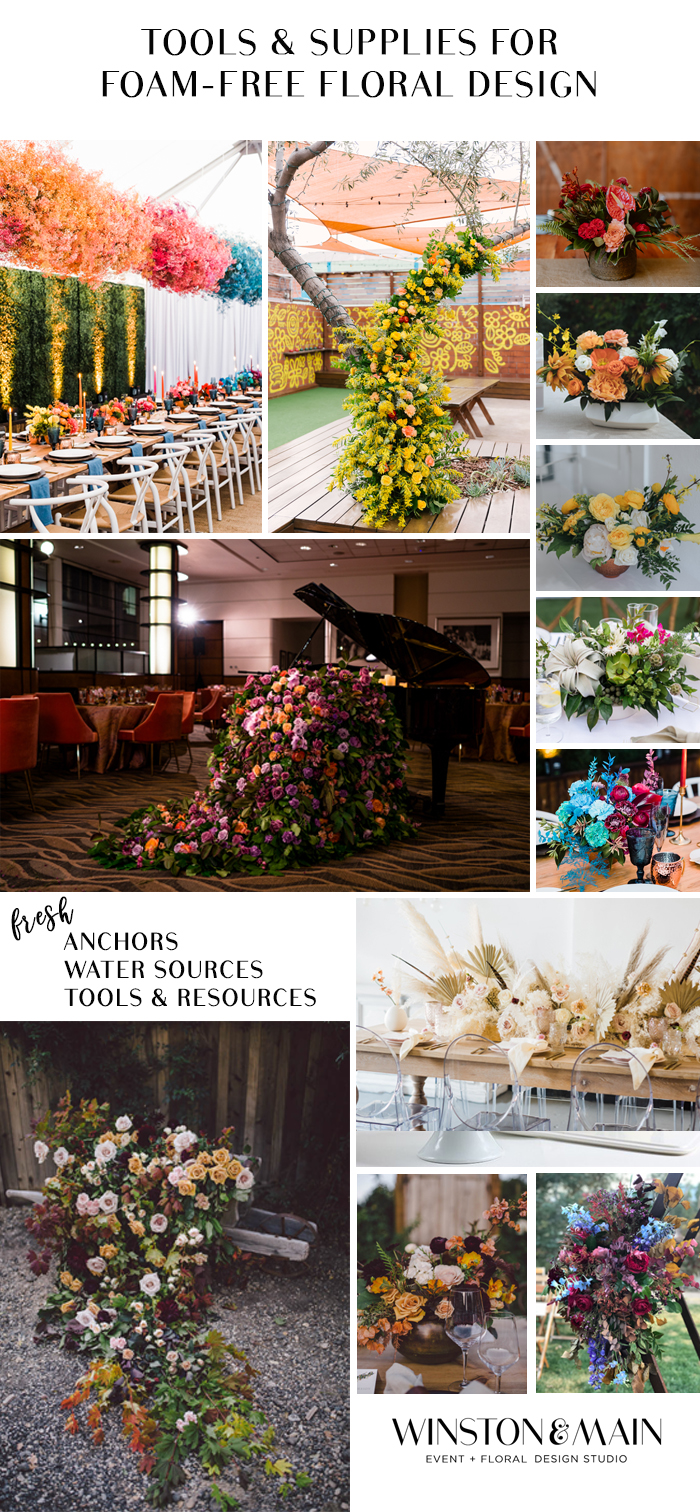 Photography (clockwise): Julie Shuford Photography / Aurelia D'Amore Photography / Victoria Gold Photography / Rad + in Love / Jenny Smith & Co. / J Wiley Photography / Julie Shuford Photography / Evangeline Lane / Villa Visuals