I am obsessed with neon. OBSESSED I tell you. A few years ago I actually took a neon workshop so I could make my own neon, where I learned just how hard it is to get bendy glass to do what you want it to, while simultaneously holding it over a crazy flame and blowing (just the right amount) through a straw. How's that for a mental picture, huh?
So when I was chatting with Maddie about my upcoming tutorials for APW and she asked if I'd ever heard of El Wire (Um, hello Tron. See also: Burning Man.) my brain immediately started thinking of all the ways to make El Wire cool. Not sci-fi cool. Not hippie cool. But simple, modern, youcouldkeepthisinyourhomepostwedding cool.
And, luckily for you (and me) faux neon doesn't require any molten glass, mercury, or impressive mouth-to-glass skills. Head over to A Practical Wedding for the full tutorial.
Sorry, no photo of the aforementioned blowing/bending sideshow. Please enjoy this consolation photo where I am wearing extremely attractive safety goggles. You're welcome.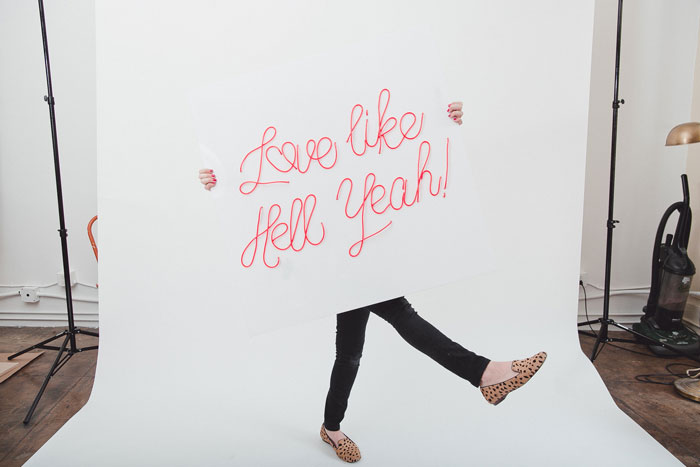 This behemoth looks pretty good with the lights on too. And she dances. See also: yes that's my vacuum cleaner. aka. Photo shoots are a total disaster zone just outside the frame.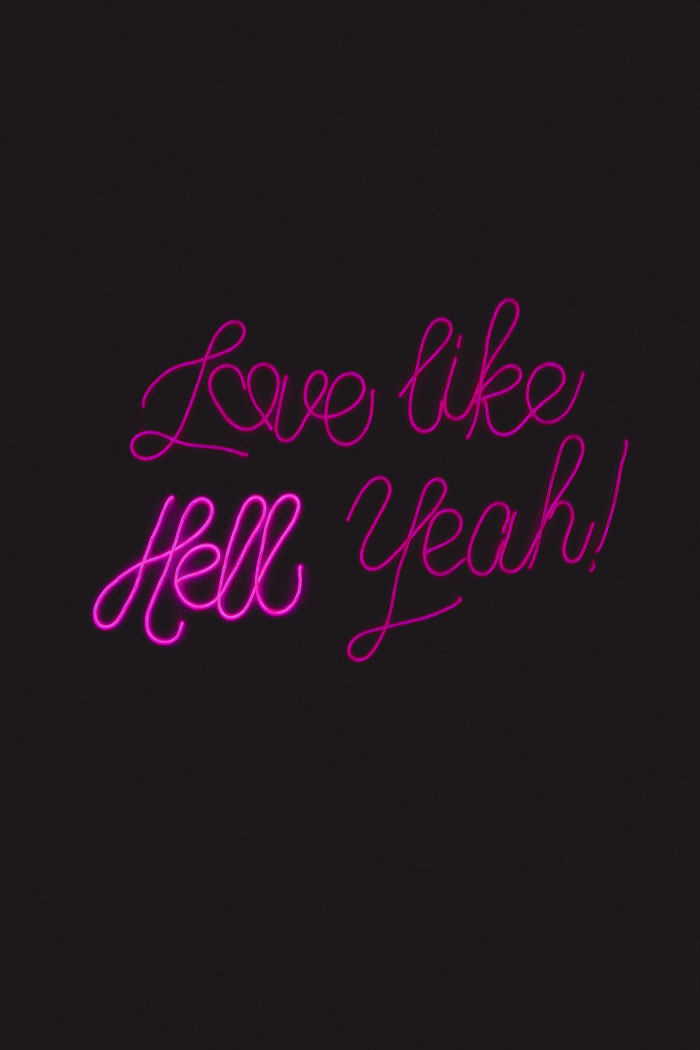 And for the sake of longevity- if you attach the words to different battery packs, you can change the emphasis as needed throughout the course of your relationship.
ps. Nothing against sci-fi OR hippies. My super metallic (rose gold) birkenstocks arrived yesterday. Best of both worlds.