Check out the client love!
Tabitha was such a pleasure to work with! Her eye for design and her light charismatic attitude made it so easy to work with during a time when all the details seemed a bit overwhelming. She was easy to communicate with and made sure she was addressing our needs every step of the way. She was able to capture the essence of our wedding with our beautiful statement greens and simple buds of reds, pinks and burgundy. Not to mention my bouquet! It was a statement piece of its own and I received so many compliments from my guests mentioning that it "set a new bar for bouquets!". Tabitha was wonderful and I would absolutely love to work with her again!
Elizabeth & Yousef
Words cannot describe the pleasure of working with Tabitha on our wedding. She has such incredible vision and a uniquely creative approach to bringing that vision to life. She made our wedding more stylish and visually interesting than we ever dreamed! She's also a fantastic communicator. From bouncing initial ideas back and forth, to developing style boards and sharing specific types of florals she was considering, to taking our feedback and solving complex issues… she was always extremely approachable and clear in terms of her ideas, how they would take shape, and very timely in all communications. Her passion comes through in her work, and to this day, we still receive compliments about our flowers and decor and what an impact they made on the overall look and feel of our wedding. On top of her talent, she's just a delightful person to spend time with. We can't recommend her highly enough!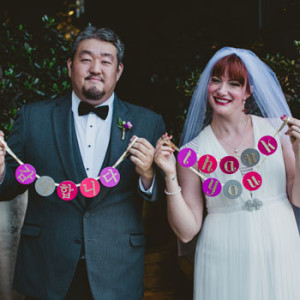 Dana & Paul
We first found Tabitha through a mutual friend back in 2011.  She created hand-dyed ribbon wands in our wedding colors, for people to wave during our wedding.  She also designed a festive sign that explained what to do with the ribbon wands.  She is a completely open-minded person and delightful designer.  Her ribbon wands were a huge hit at the wedding!  Most people had never seen anything like them before, and they were in love with the idea!  The wands added so much liveliness and color to our big day.

We are in love with Tabitha's work, professionalism and personality.  She was (and still is) as stylish, classy, funny and likable in person as she was on her blog, which we were so delighted to learn when we finally met her in person.  We now are proud to count her as a dear friend and are so honored to have had her be a part of our lives during so many important milestones. 
Melanie & Vickie
Tabitha is the ultimate wedding stylist. She took a color choice and little else from me and my wife and created an atmosphere of fun, charm, and cuteness. Tabitha is a creator, you feel trustful and cared for with the energy she puts into every detail. I couldn't say more good things about her!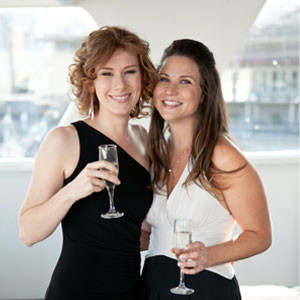 Katie & Erin
Tabitha is a rock star! She has more style in her pinky finger than most people have in their whole bodies. She is so easy to work with and fun to be around! Tabitha can take a boring, generic hotel ballroom and turn it into a glittery colorful wonderland. Seriously, hire her. She is the real deal.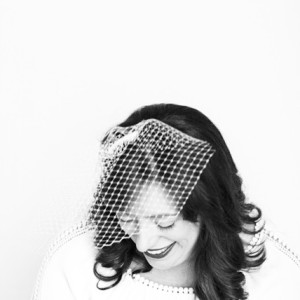 Renee Dalo, Moxie Bright Events
When I'm looking to work with a designer, all I ever want is someone with more vision than me who is going to be easy to work with. I want someone who gets my aesthetic and goals, but doesn't make me provide all the ideas, or just recycle things from Pinterest. Tabitha is exactly that designer.
Her bright, modern aesthetic is a welcome breath of fresh air. But more importantly, from an editor's standpoint, her ability to understand and translate a (sometimes nebulous) concept into an executed project is what makes me want to hire her time and again. She understands our brand and our vision, listens to and acts on feedback, and lends her expert advice to make sure each design is as polished and professional as it can be.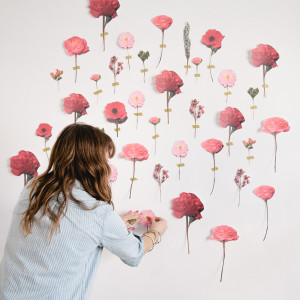 Meg Keene, A Practical Wedding
http://www.apracticalwedding.com
Tabitha's styling is inventive, adorable, smart, unexpected, fresh, and truly gorgeous. She has that rare combination of perfect design sense, and the sensibility to know that less can definitely be more. Her designs have room to breath, and by doing so create a warm, inviting space to spend time in. Working together on a complex multi-environment photo shoot, Tabitha absolutely saw the big picture. She created a sleek, modern, consistent look that made my job so easy I spent the entire day smiling.
Ben Hoffman, Two Sparrows Photography