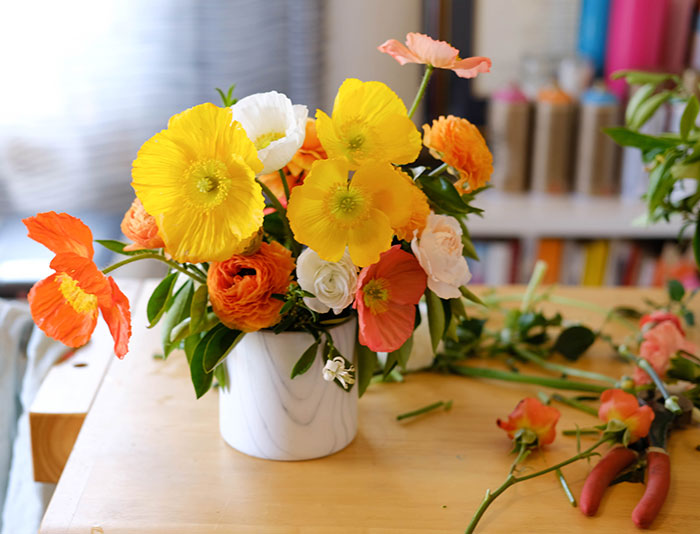 We're Hiring an Amazing Studio Assistant!
We are a boutique Event & Floral Design Studio located in DTLA, dedicated to creating meaningful, memorable, magical, and shareable experiences for our clients. We specialize in custom decor, unique styling, installations + activations, and nature-inspired florals. We believe in creating stylish, art-filled celebrations for everyone, and seek to create events just as fun and layered as the people & brands throwing them.
Because no matter what you're celebrating, the best parties feel like magic.
About you:
Are you creative & organized with a great eye for design? Are you a natural problem solver? Do you enjoy providing an amazing client experience & also enjoy getting crafty? Read below for the requirements and how to apply. I'm so excited to meet you!
Requirements:
Extremely Organized
Independent + Great with Time Management
Creative + Crafty
Warm, Kind, Fun, & Positive
Ability to work in person in the studio in DTLA on Mondays and/or Tuesdays
+ remotely (aka from your couch!)
Working knowledge of Photoshop, Illustrator & WordPress
Nice, but not required:
Weekend Availability to Assist on Event Installs
Floral Design Background
Art & Design Background
Photography Experience
Love of Social Media + Pinterest
Responsibilities:
Keep Studio Clean & Organized
Manage Inventory & Restock as Needed
Processing Flowers + Prepping Design Containers
Weekly Blog Post + Pinterest
Newsletter
Client Onboarding (Welcome Guide + Gift)
Client Communication + Follow Up
Décor + Crafting Production
This studio assistant position is 5-10 hours a week Monday/Tuesday and the pay is hourly as an employee, with the opportunity to work additional days on the weeks we have events. This is not an event or floral design position, but you will work closely with me to run the back-end of my business and there is the potential to grow with my company for the right person.
TO APPLY:
Email Tabitha@winstonandmain.com with subject line "Amazing Studio Assistant – your name" with resume, cover letter, reasons why you are the perfect person for this job, a link to your Instagram account, and any other info you'd like to add. I am so excited to meet you and welcome you to the studio!