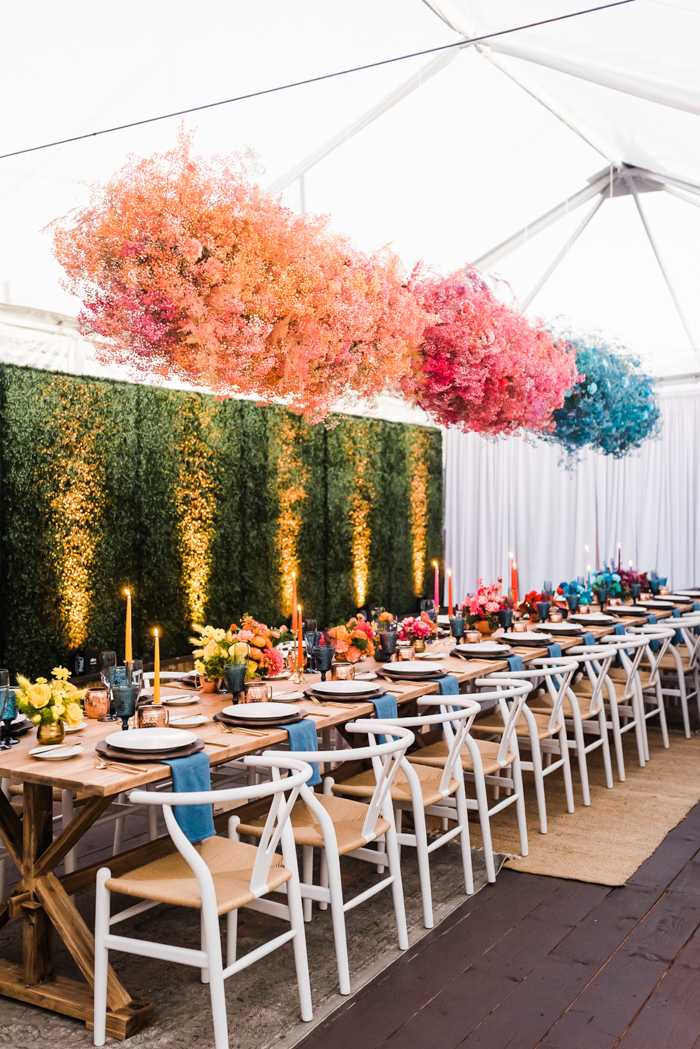 I'm always so flattered when other vendors or industry peeps hire Winston & Main to bring the blooms ESPECIALLY when they give me the creative freedom to really go for it.
That's the dream.
So when David of La Pinata Party Rentals reached out about creating something extra special for his *extra special* birthday party this ombre floral fluff dream became reality.
All 21 feet of it. Floral foam free + 100% reclaimed post event too.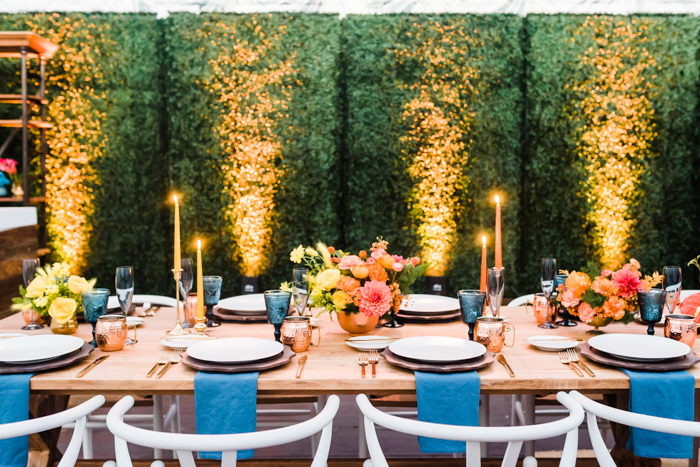 Light it up! I designed the entire table in an ombre, florals + tapers too- moving from yellow to peach to orange to pink to red to blue to purple. SO much fun. SO many tapers.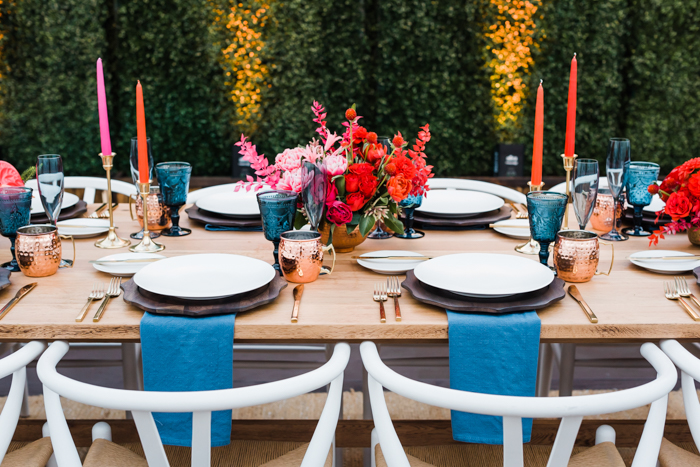 The pink & red arrangement may have been my favorite because the double tulips were RIDICULOUS for October.




Although, blue & purple are definitely the winner for being MOST on trend- Pantone named Classic Blue as it's Color of the Year shortly after this.




Talk about an incredible host- David treated his guests to a welcome bar, an epically colorful + delicious dinner catered by Hungry Bear Catering Co., a Xylophone Band AND a post-dinner surprise arcade reveal. YES, an entire arcade. Host AND birthday goals.
The velvet tux wasn't a bad touch either.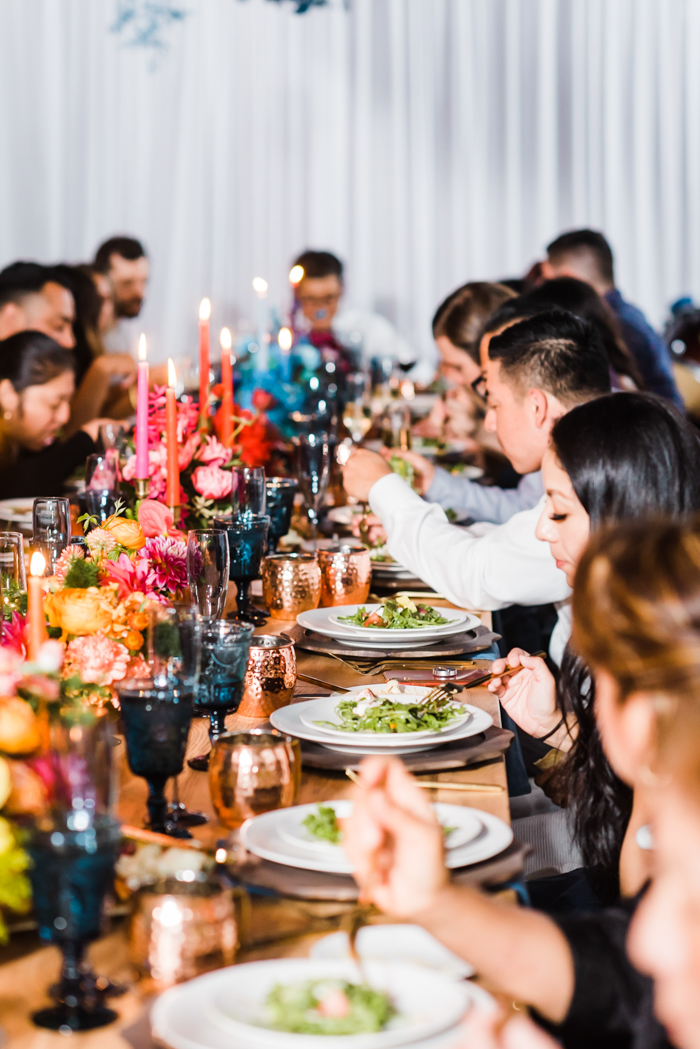 Action shot.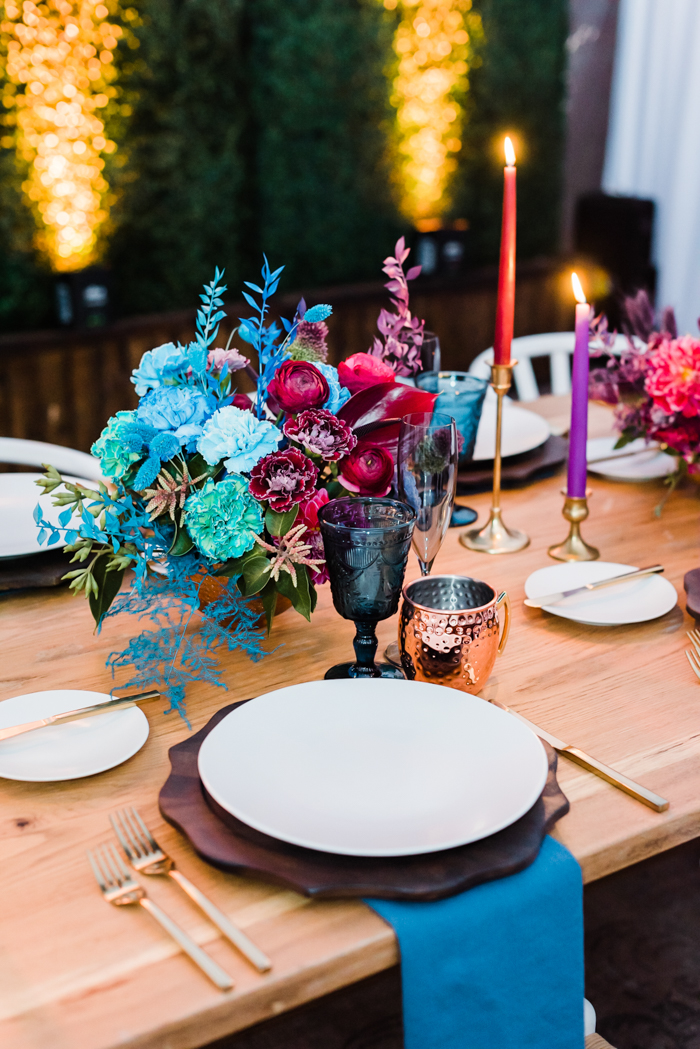 This color combo was the most challenging for me, but I was so happy with the way it turned out. Also, #carnationsforever.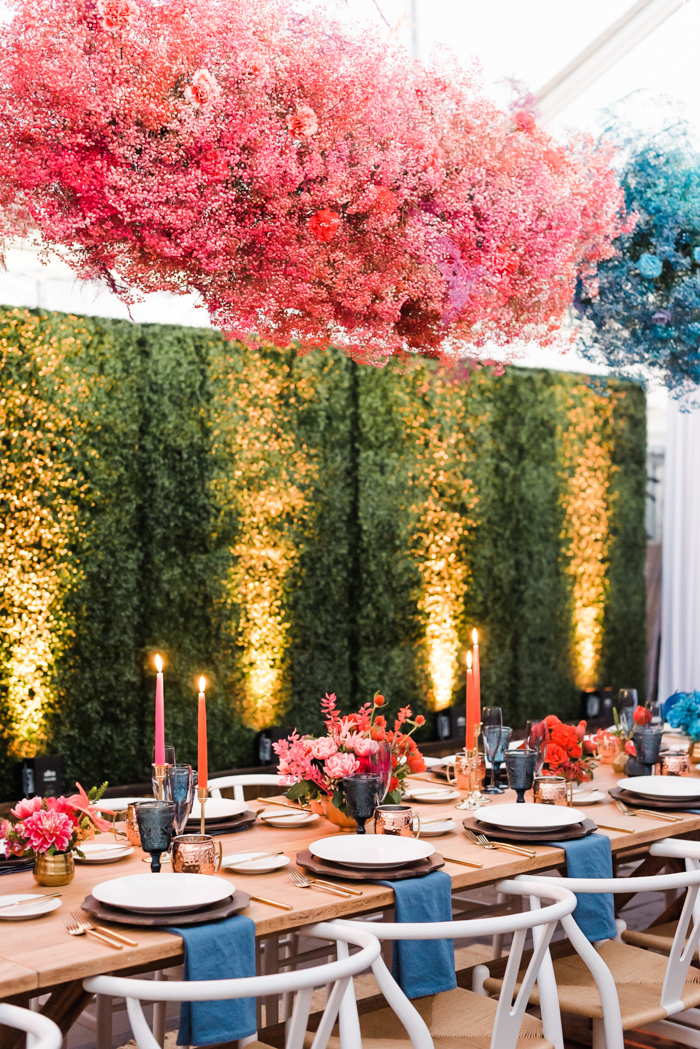 More fluff. You're welcome.




Love to see our flowers getting papped.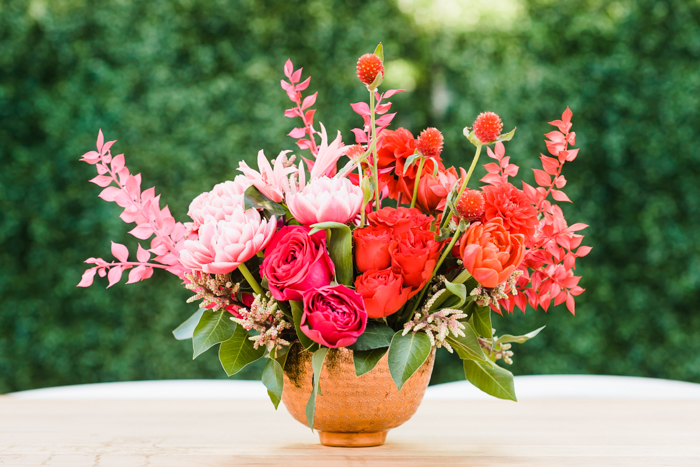 Class photo time.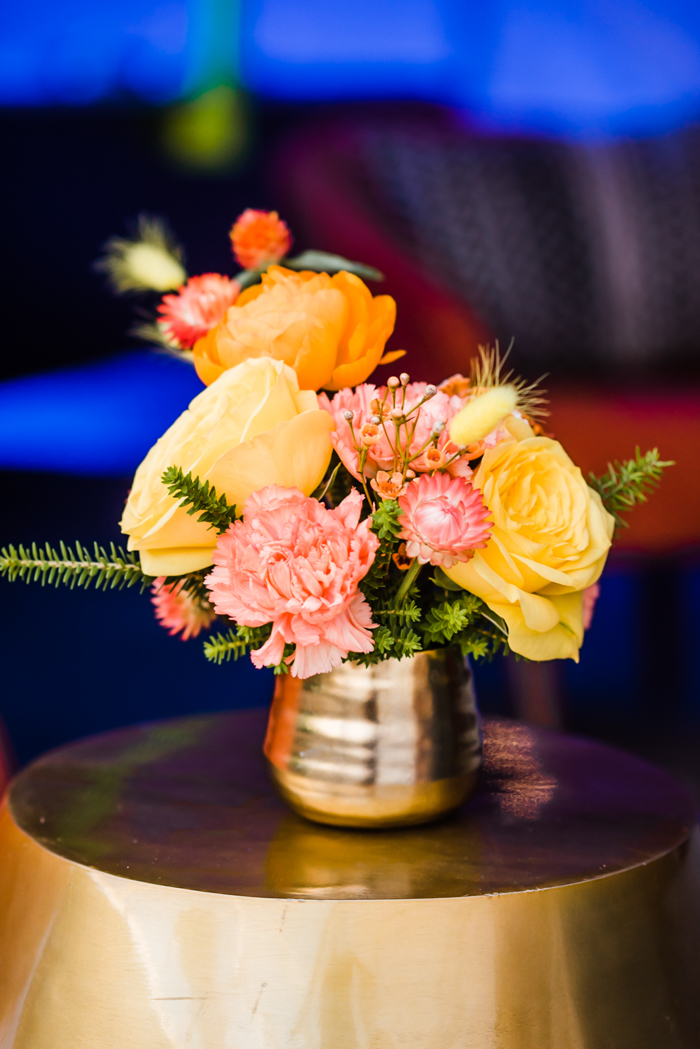 Ready for her glamour shot.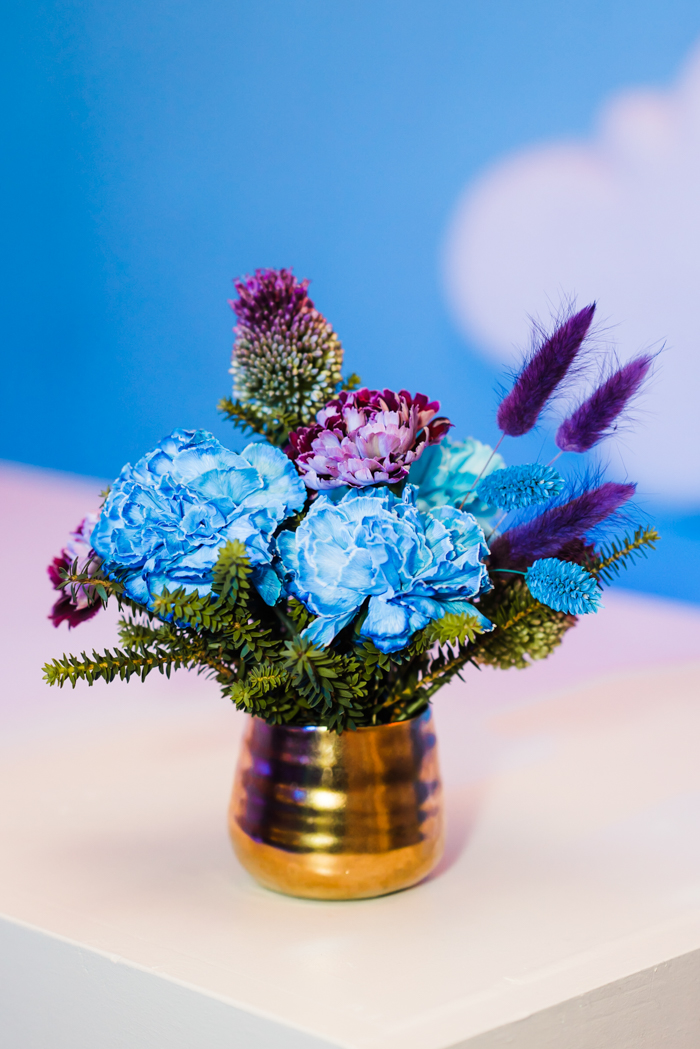 Head in the clouds.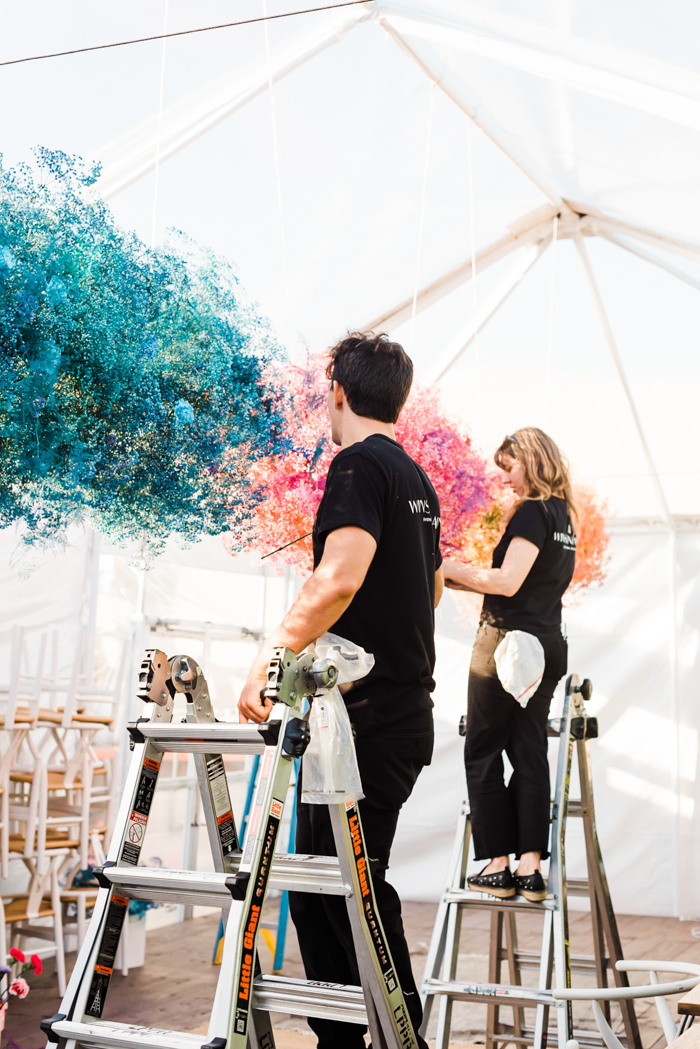 And an action shot of us making it happen.
Ladders are an indispensable part of great floral design.




Hi-fives all around. Showing you this one despite whatever is going on with my face.




Thanks for capturing these colorful clouds in all their glory Julie Shuford! You the best!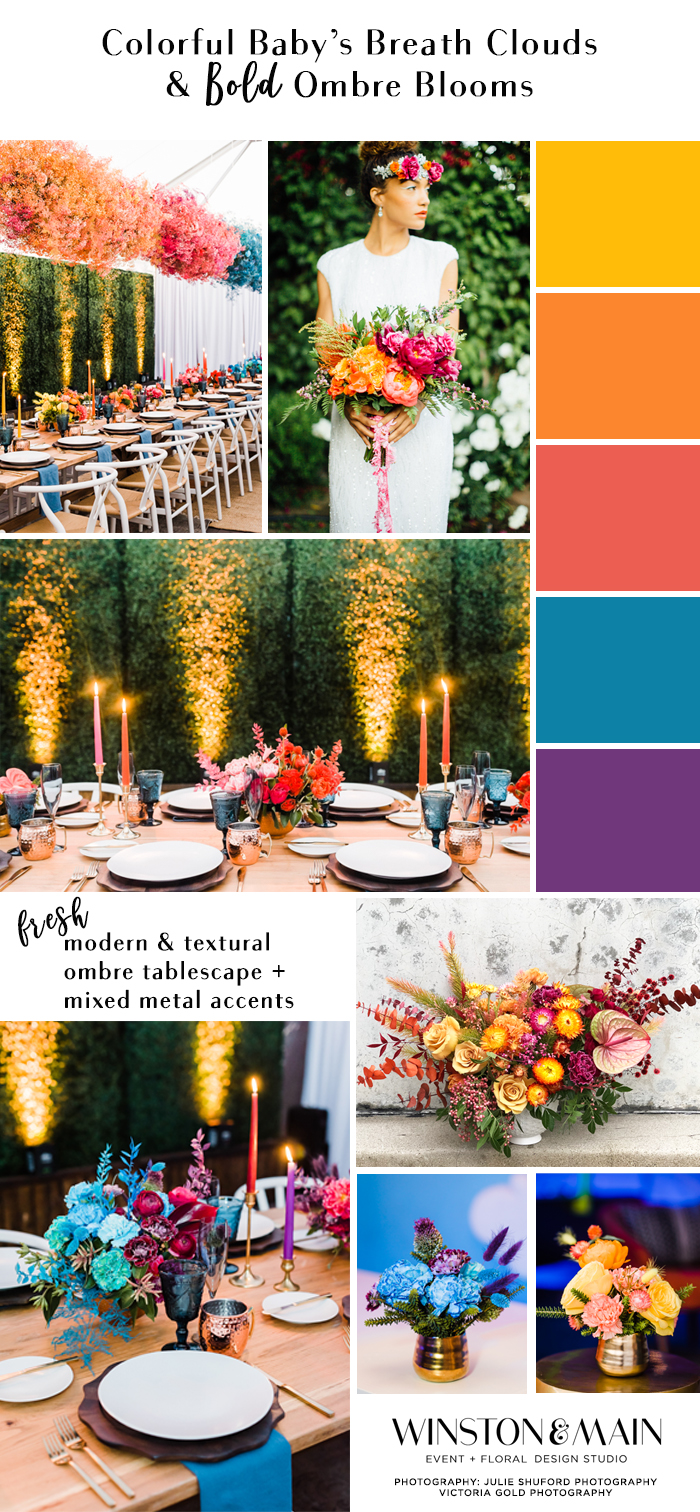 BOOM!
Here's little mood board in case you want to use our colorful event as a jumping off point for your own.
Don't forget to send pics!

Venue + Rentals: La Pinata Party Rentals / Rentals: Collective Rentals, Platinum Prop Rentals, Gems Parties Rental / Florals & Design: Winston & Main / Photographer: Julie Shuford Photography / Catering: Hungry Bear Catering Co. / Men's Styling/Rentals: Eric Acuna for Friar Tux