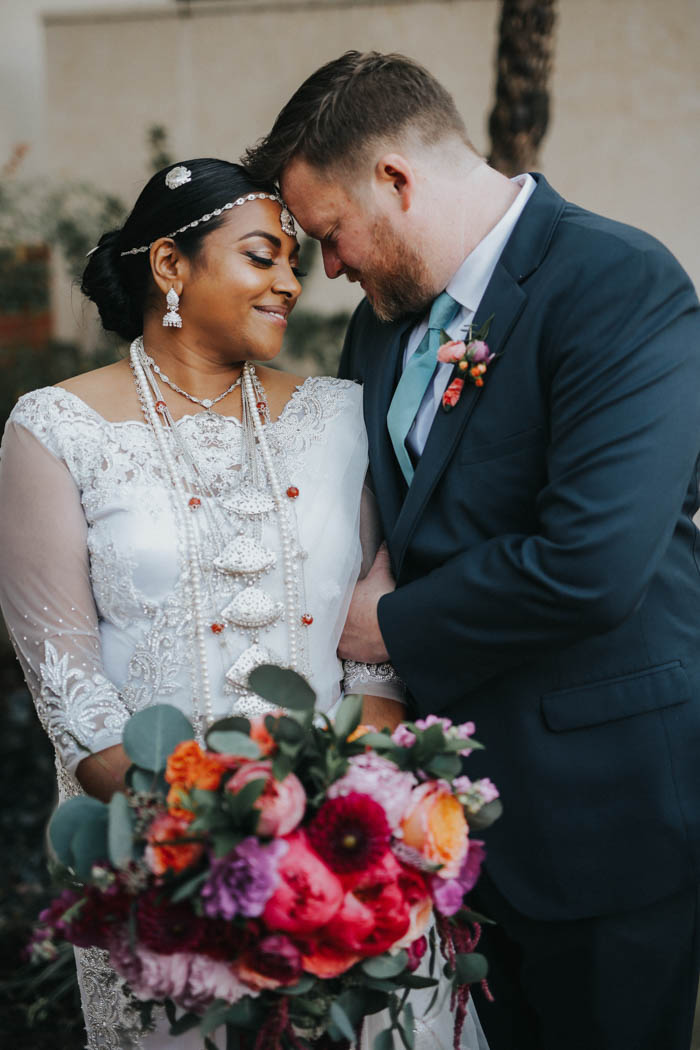 Sometimes a photographer sends along a sneak peek SO good, it just needs to be shared.
Immediately.
Thank you Jenny Smith & Co. for these gorgeous photos, I'm so excited to see the rest!
But for now…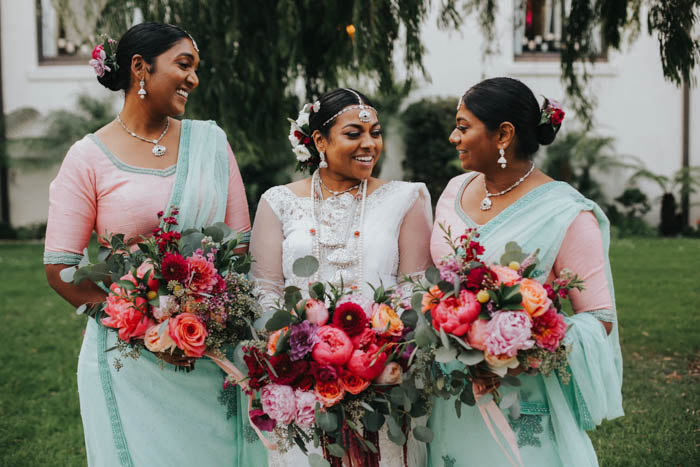 How gorgeous are Sammy and her ladies?
I designed their colorful & luxe bouquets with their peach + mint saris in mind, but this joyful capture exceeds all my expectations!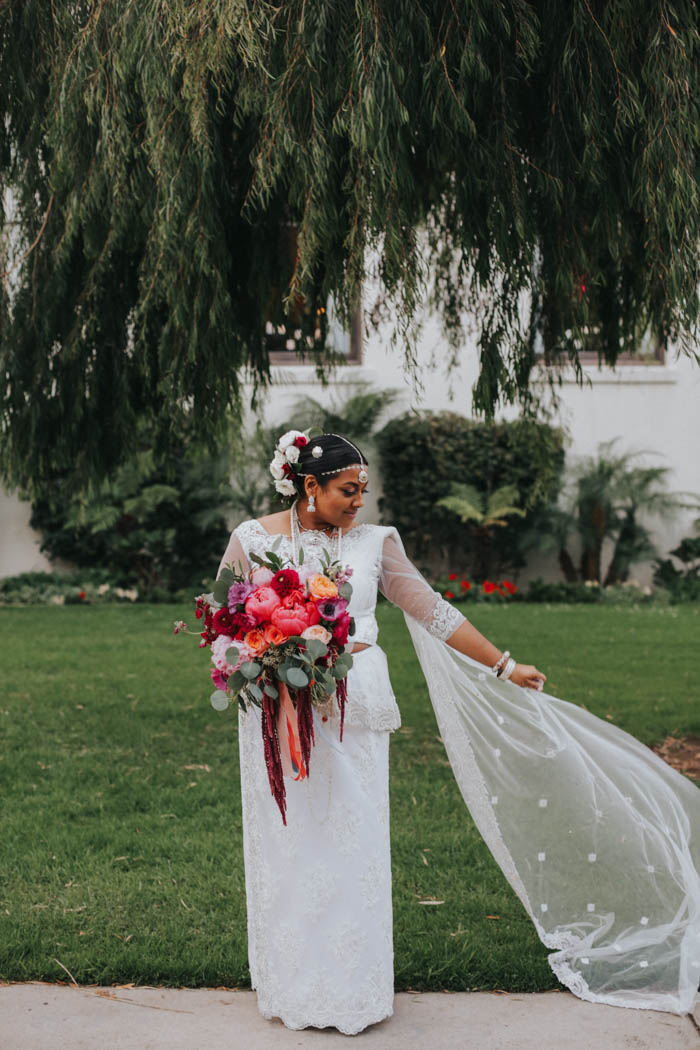 Sammy's modern Sri Lankan Bridal ensemble is pretty dang perfect too.
I loved creating a modern take on a traditional headpiece and would encourage all my clients to put MORE flowers in their hair, please and thanks! 😉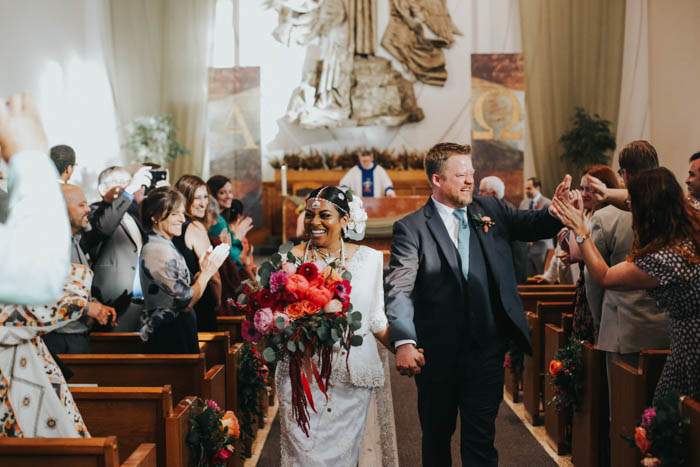 This just-married-full-of-joy photo gets me every time.
But especially when my clients are as fabulous as these two!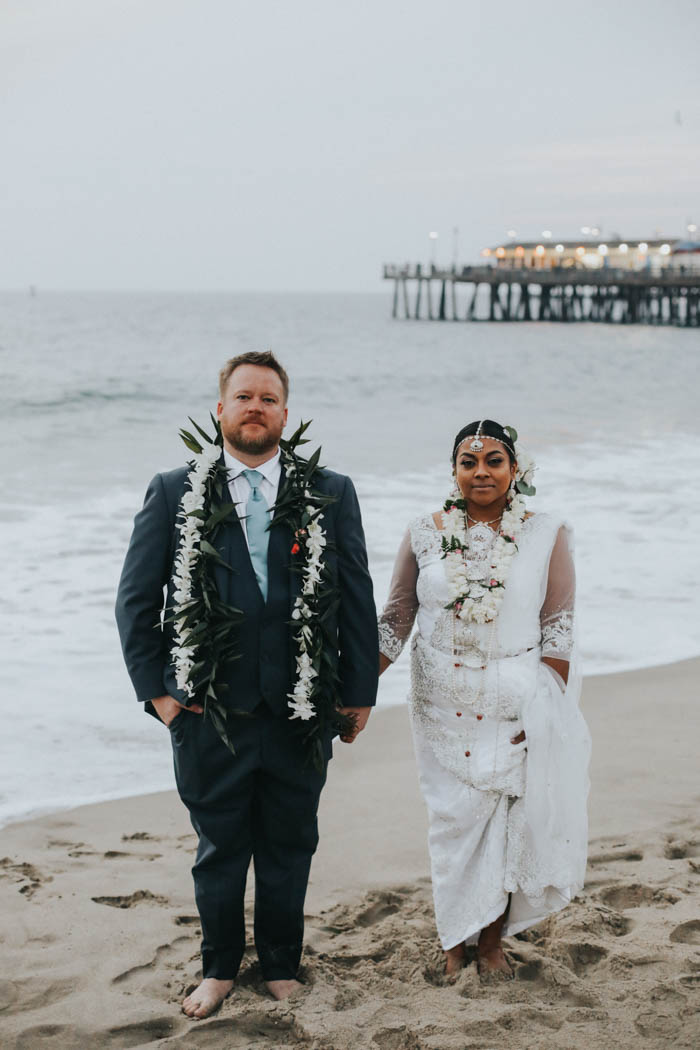 I also really love when my couples fill their wedding days with meaningful aspects of their culture + personality.
Carey's family has a special connection to Hawaii, and so they chose to do a lei exchange on the beach following their ceremony. We even had the tuberose shipped in from Hawaii because that smell just cannot be imitated.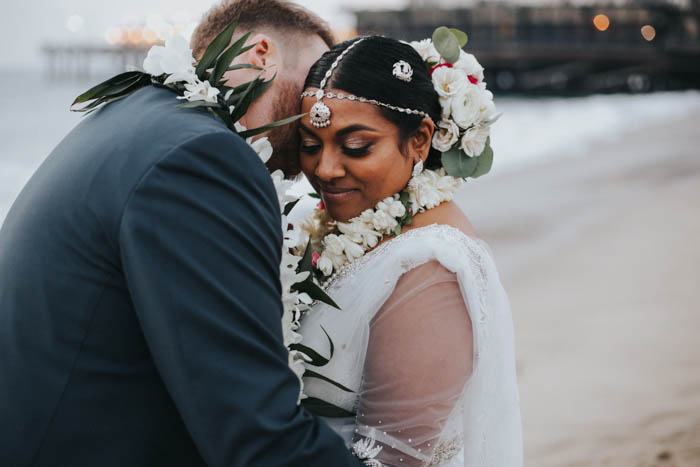 Huge congratulations Sammy & Carey!
What an honor & a joy it was to fill your wedding day with beautiful blooms!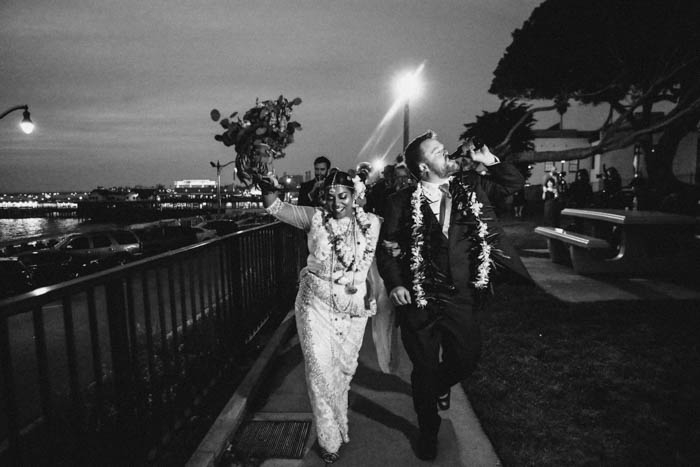 Oh! And did I mention they had a brass band for their cocktail hour + a second line?
Truly a couple after my own heart.


All the Magic Makers:
Photography: Jenny Smith & Co. / Planning: Dearest & Darling Event Planning / Videography: The Byrd Sisters / Band: The Mudbug Brass Band / Hair & Makeup: J Jules Beauty / Lighting: Neptune Lighting & Events / Venue: Redondo Beach Historic Library > / Cake: King's Hawaiian Bakery / Floral Design: Winston & Main