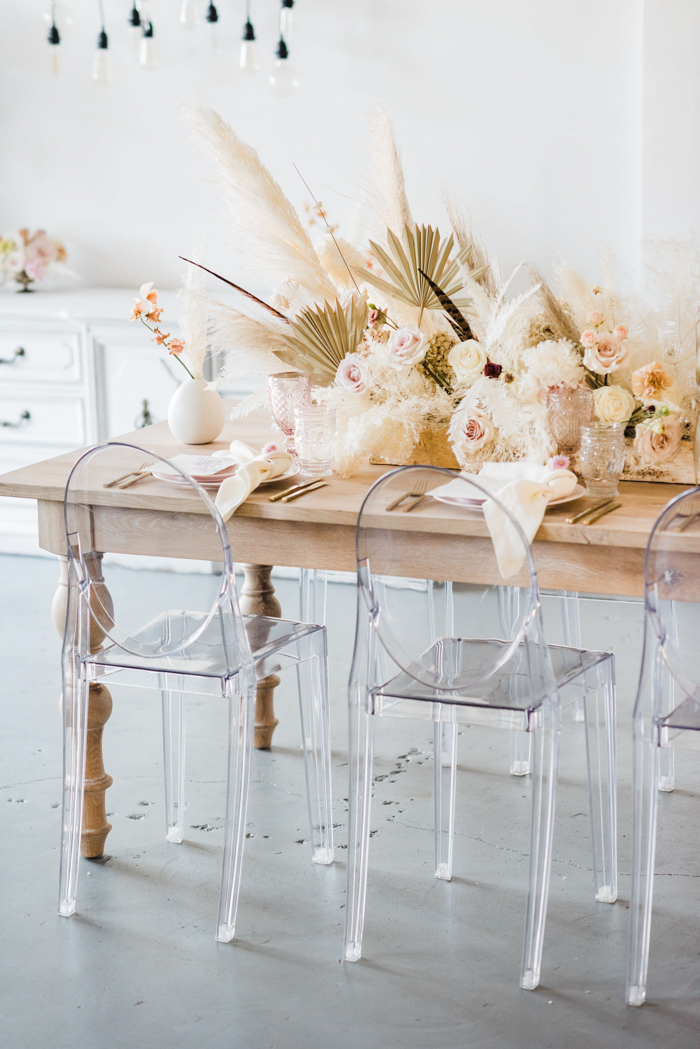 Look familiar? I LOVED creating this piece so much that I made it the first pic you see when you land on my website.

It's the most soothing and unifying color palette but still has ALL that interest and texture.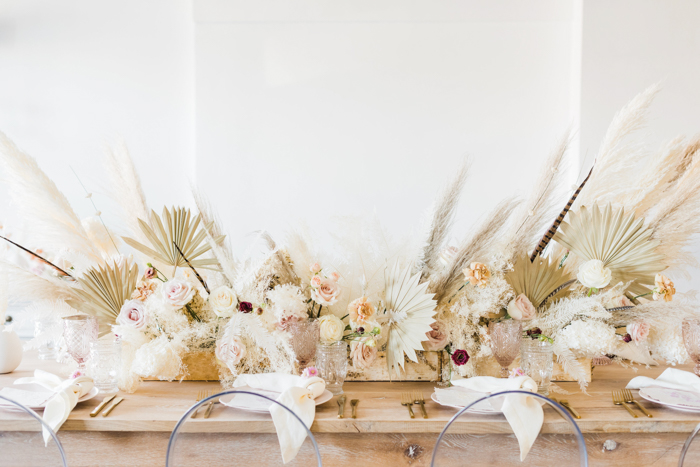 Full of fresh and dried blooms like Pampas Grass, Baby's Breath, Quicksand Roses, Vintage Lisianthus and Sun Palms- she's just the fluff dreams are made of.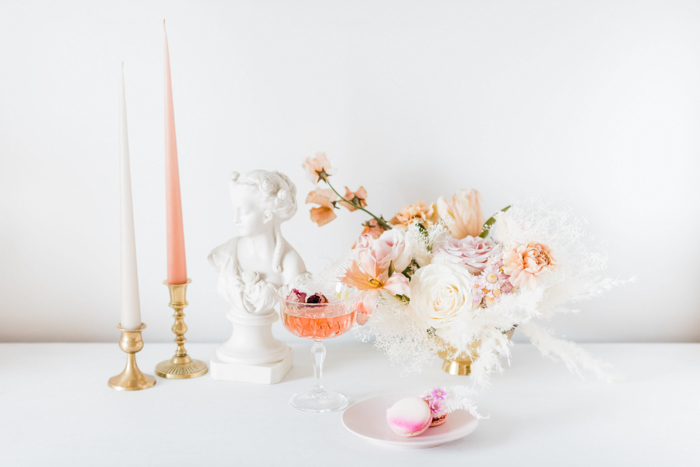 How gorgeous are those taper candles from Rolling Greens? The colors are just perfection.
Beautiful paper from Courtney of Cecile's Paper Co.

And a giant thank you to David of La Pinata Party Rentals for ALL the gorgeous rentals AND letting us crash his showroom and make a big ol' mess on a Monday afternoon.

Julie Shuford captured every single detail perfectly.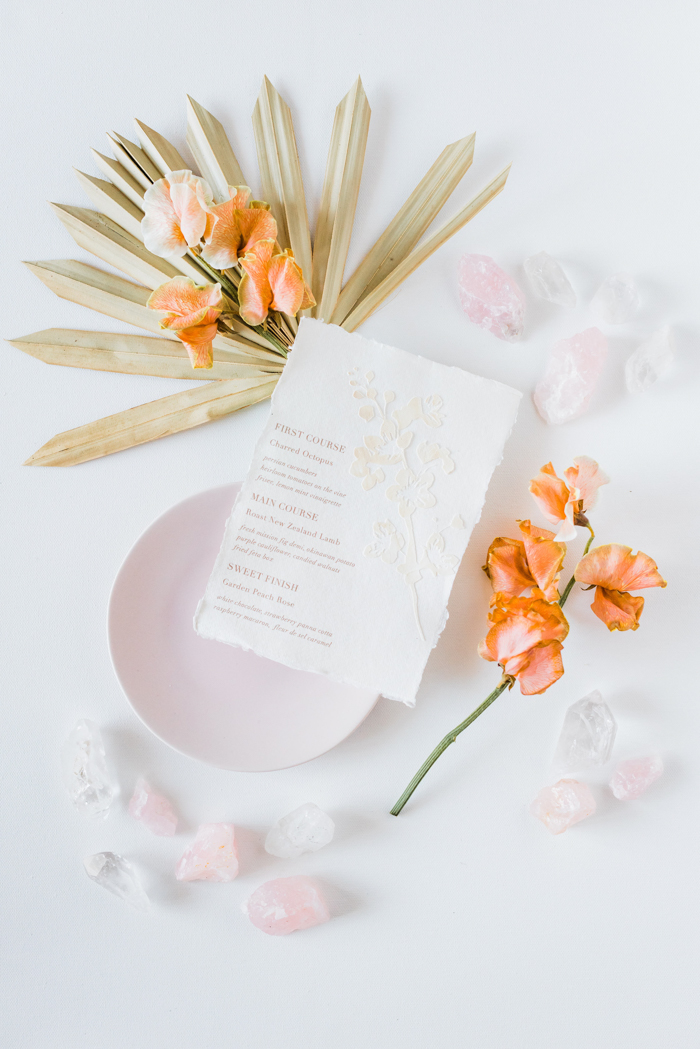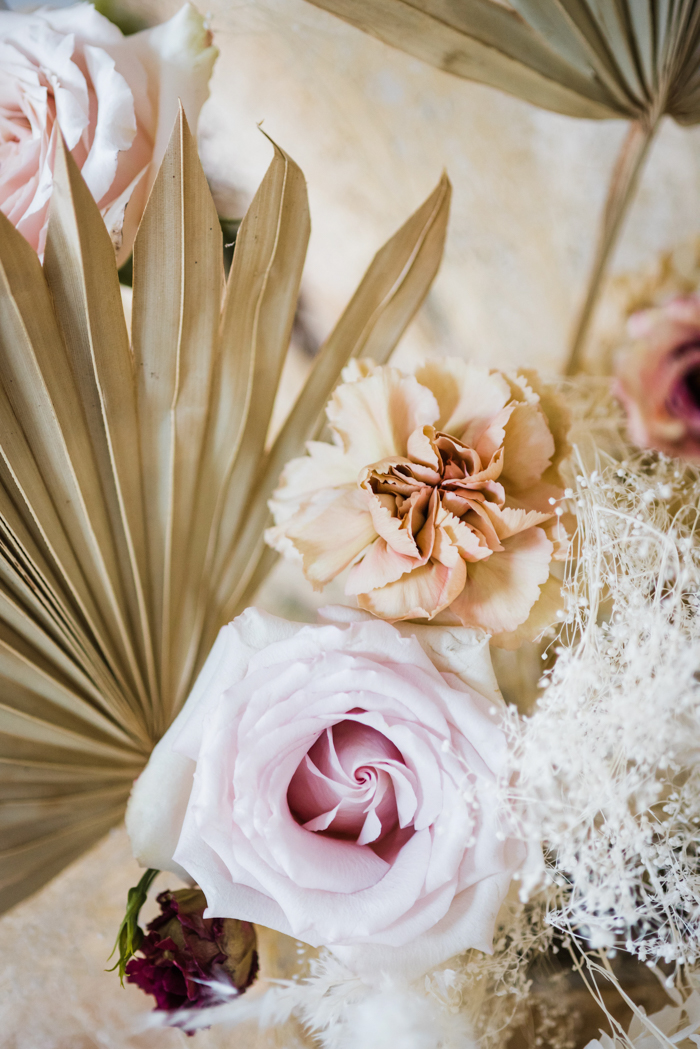 And may I present this photo to all of you who think you hate carnations? I mean c'mon…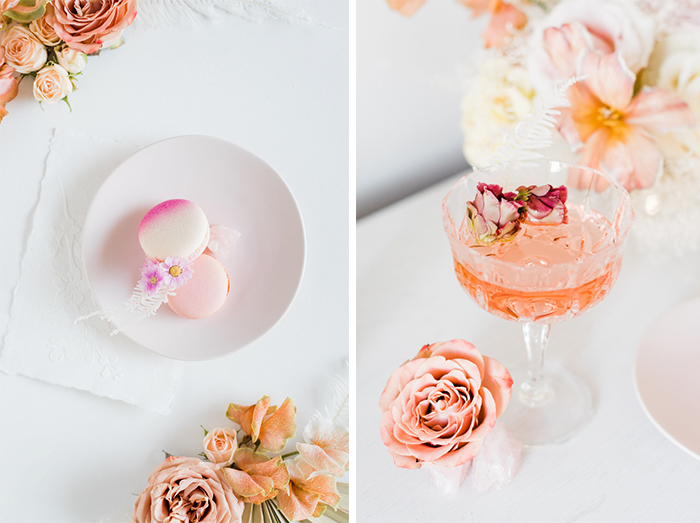 Just put a flower on/in it already.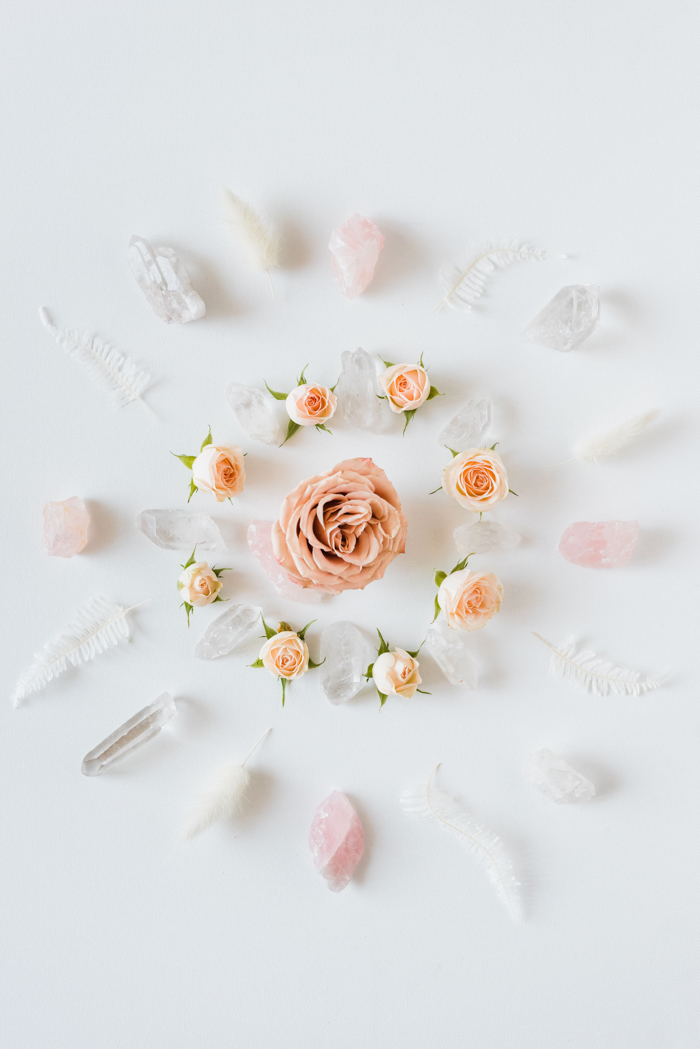 And let me just put it out there- I wanna make more more more crystal grids with flowers.
BIG ones.

Maybe you'd like to stand in the middle of one and make some magic?
Just throwing it out there.
Not your grandma's tulip.
Although I love her too.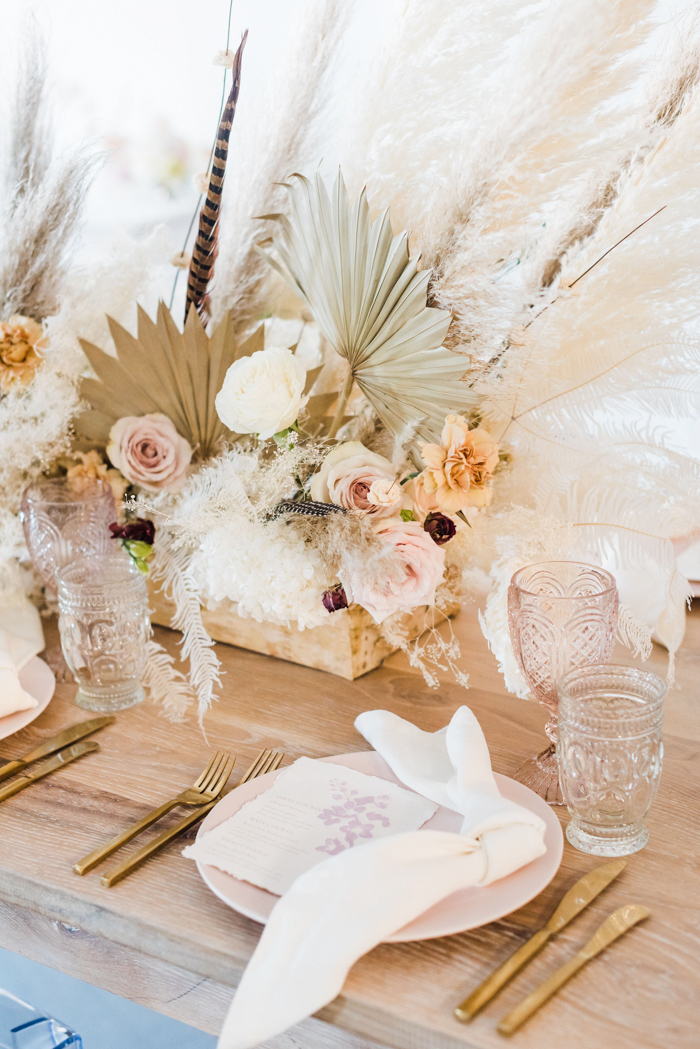 Fun fact: This piece was originally created for Alli's fab bridal shower thrown by my pal Kate of Drinking with Chickens AND was featured in the June 2019 issue of Country Living Magazine!
You can check out its first incarnation over on Kate's blog complete with cocktail recipes AND chickens!
Magic Makers:
Venue + Rentals: La Pinata Party Rentals / Rentals: Collective Rentals / Florals & Design: Winston & Main / Photographer: Julie Shuford Photography / Paper Goods: Cecile's Paper Co.