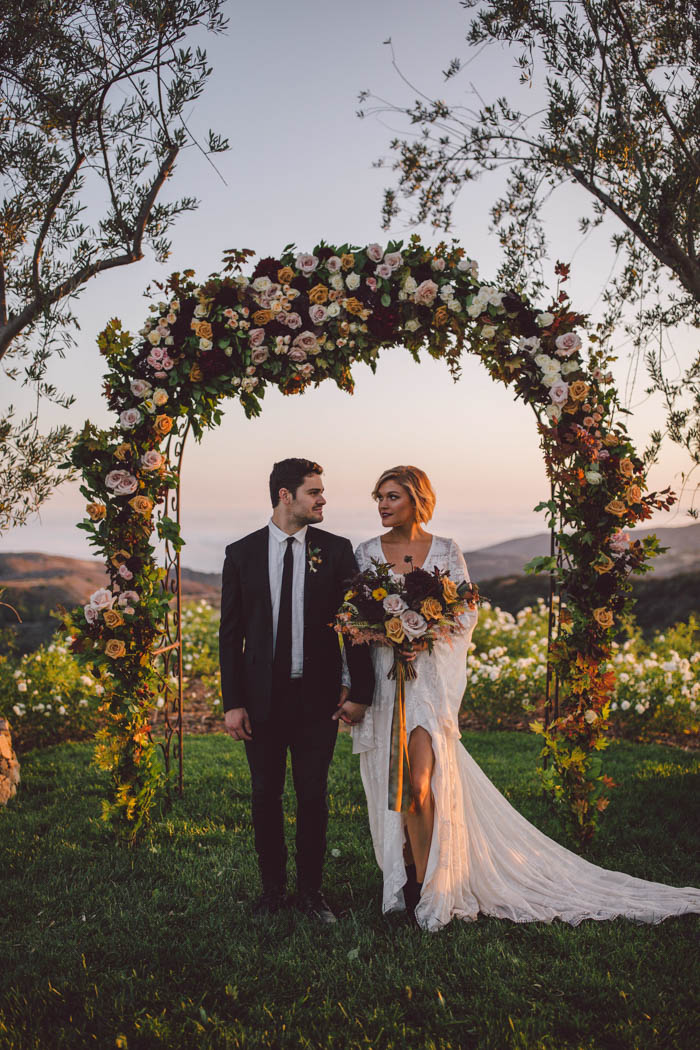 I am so damn excited to share this styled shoot with y'all and am totally doing a happy dance over here because it's featured on Green Wedding Shoes today.

Overflowing with lush fall floral inspiration, this was the styled shoot of my dreams. Dream Team. Dream Location. Dream Flowers- fresh, pressed, and dried! And I even got to create an invitation suite!

You know what's missing though? Floral foam! We created ALL this flower magic without so much as a block of that nasty stuff. Beautiful and (more) sustainable FTW. You can read more about my aspirations to green my lil' floral biz right here!

Then check out all the moody magic below, captured by the brilliant Evangeline Lane, head over to Green Wedding Shoes to see even more, and hurry back and hire me to make all your fall floral + paper dreams come true. Deal?




We'll start at the beginning. I love designing paper goods and especially LOVE when they set the tone for your wedding or event from the very beginning.
Here I used pressed flowers on the individual pieces of the suite, and created a custom envelope liner from a photograph of all the flowers that I pressed.
You'll see these pressed flowers, as well as the dried floral styling elements repeat throughout the event- on the day of paper, in the bouquet, in the centerpieces etc.
I love a strong design/theme and it was such a joy to work with Jessica of Art & Soul Events to bring this vision to life.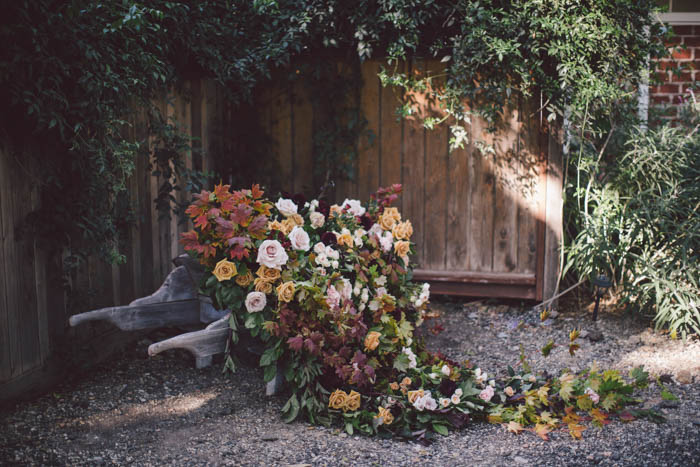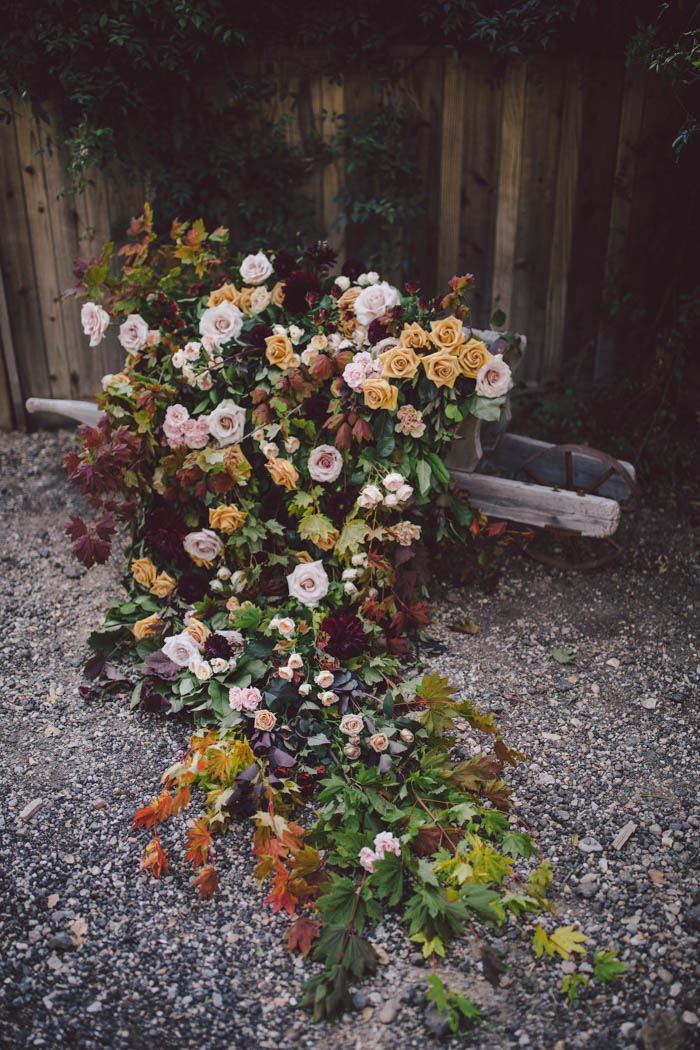 Jessica mentioned this wheel barrow in our first conversation, and I immediately knew I wanted to create a floral blanket cascading out of it, before I ever even saw the damn thing. Sometimes ya just know.
This turned out exactly how I pictured it, and would be such a cool way to welcome guests, accent a ceremony area, or create a unique photo backdrop.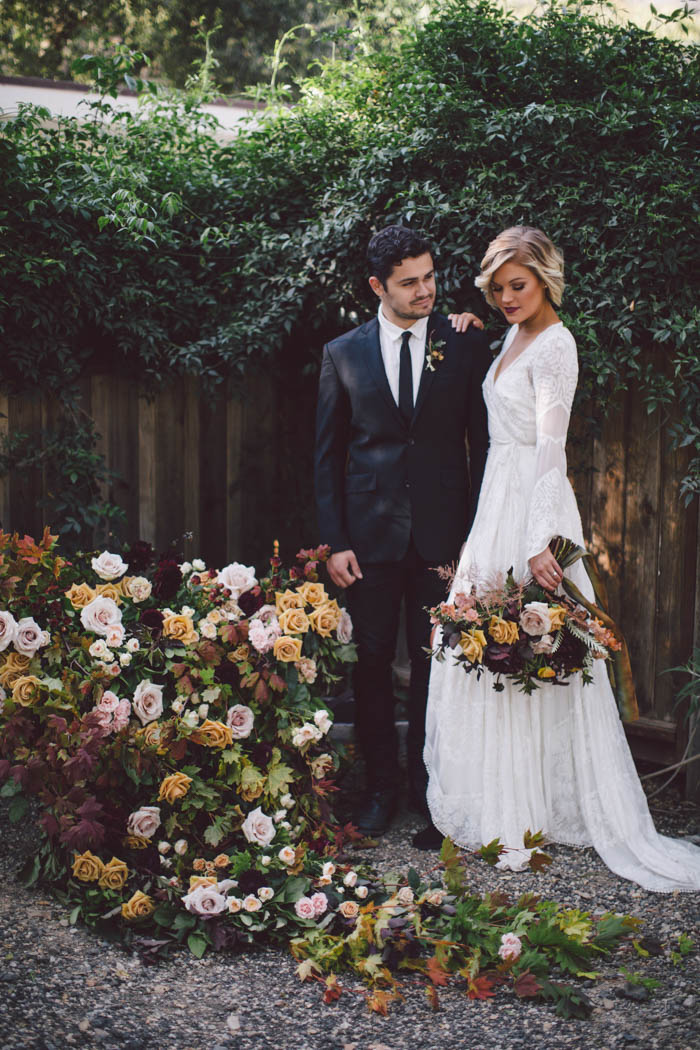 See? These cuties knew just what to do.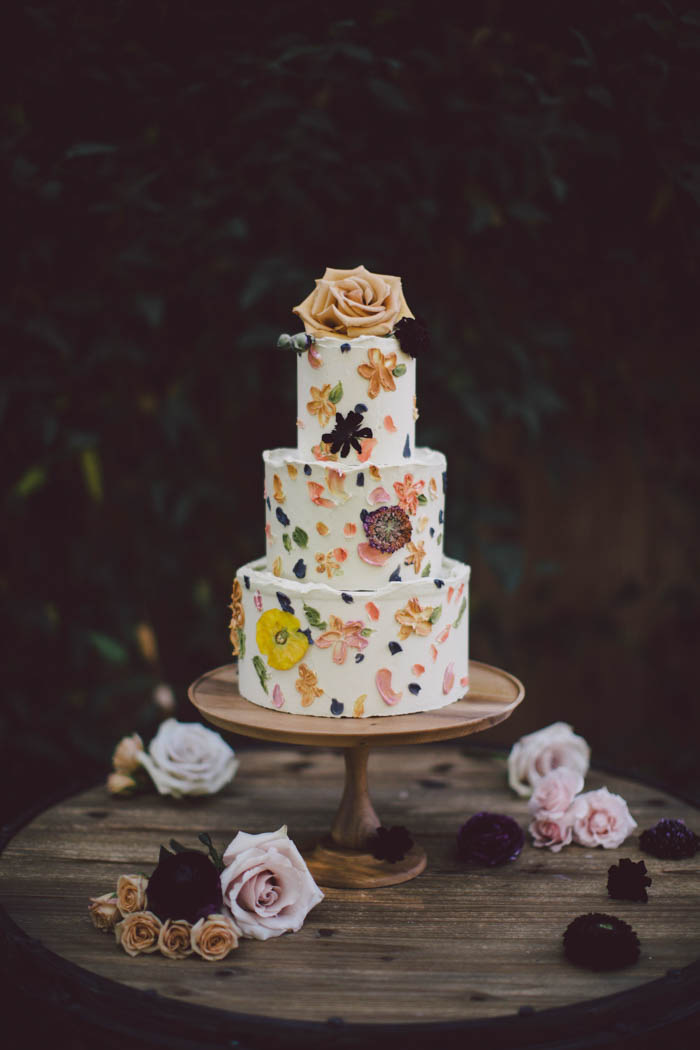 And then there's this sweet thing!
How gorgeous is this cake by Nicole Bakes Cakes, featuring a frosting pressed flower motif, accented by real pressed flowers? Swoon.
Also worth noting- I finally got to meet Nicole, have the boomerangs to prove it, and she is the cutest!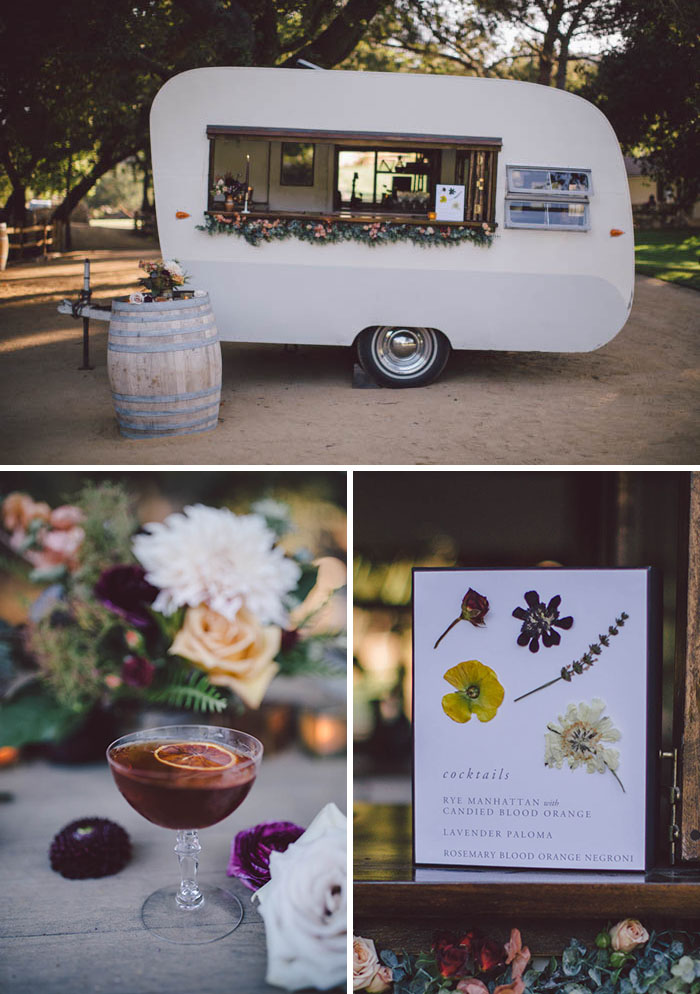 Speaking of cute- I'm pretty dang sure The Old Fashioned could not get any cuter.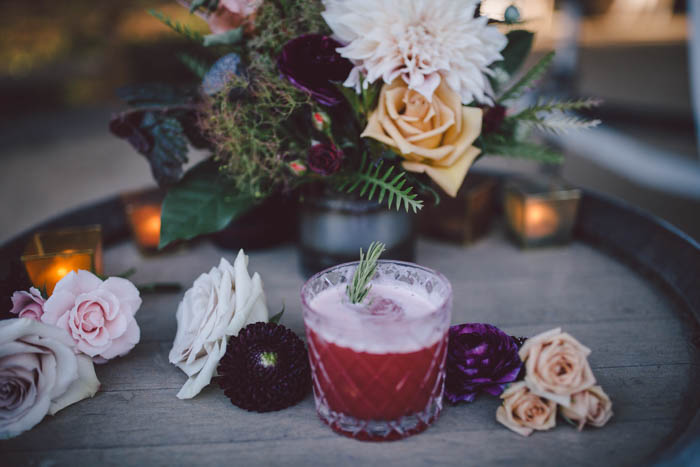 And could this cocktail look any more delicious? Gimme!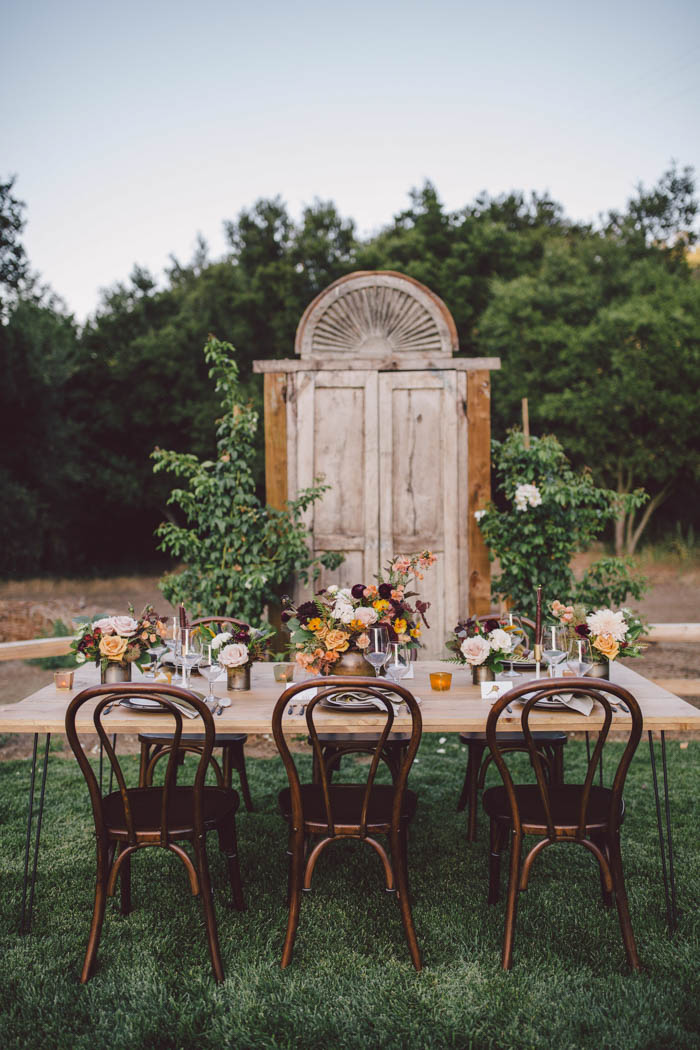 Pretty much tabletop perfection right here thanks to gorgeous rentals from La Pinata Party Rentals and Jessica's fab design/styling skills!
Also, we should really talk about Stonewall Ranch– this place is gorgeous and has SO many special + different areas/backdrops/photo ops. Just wait…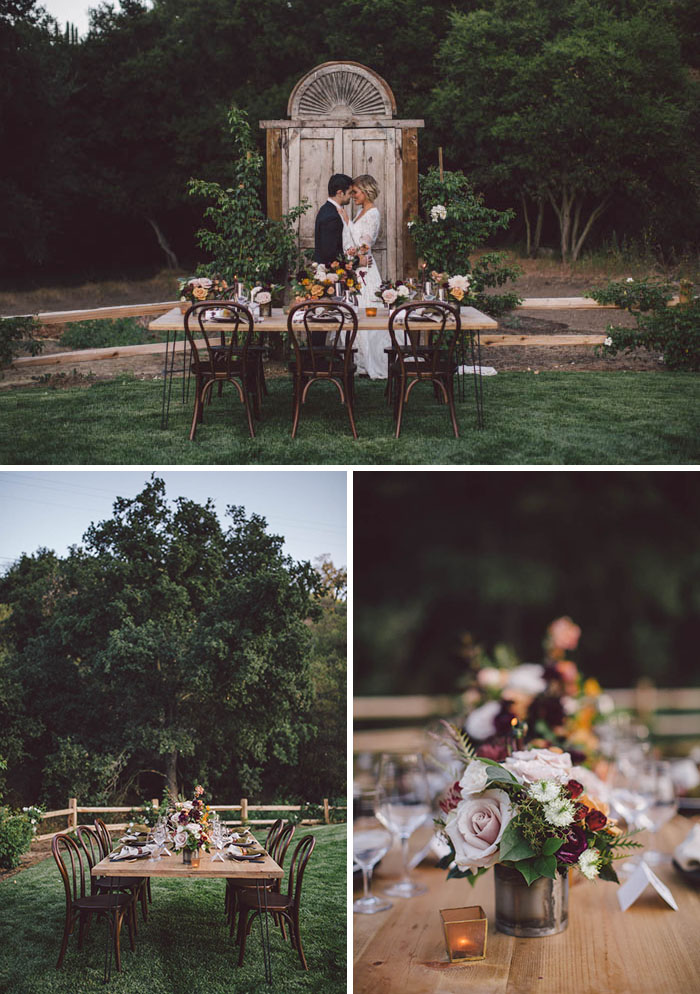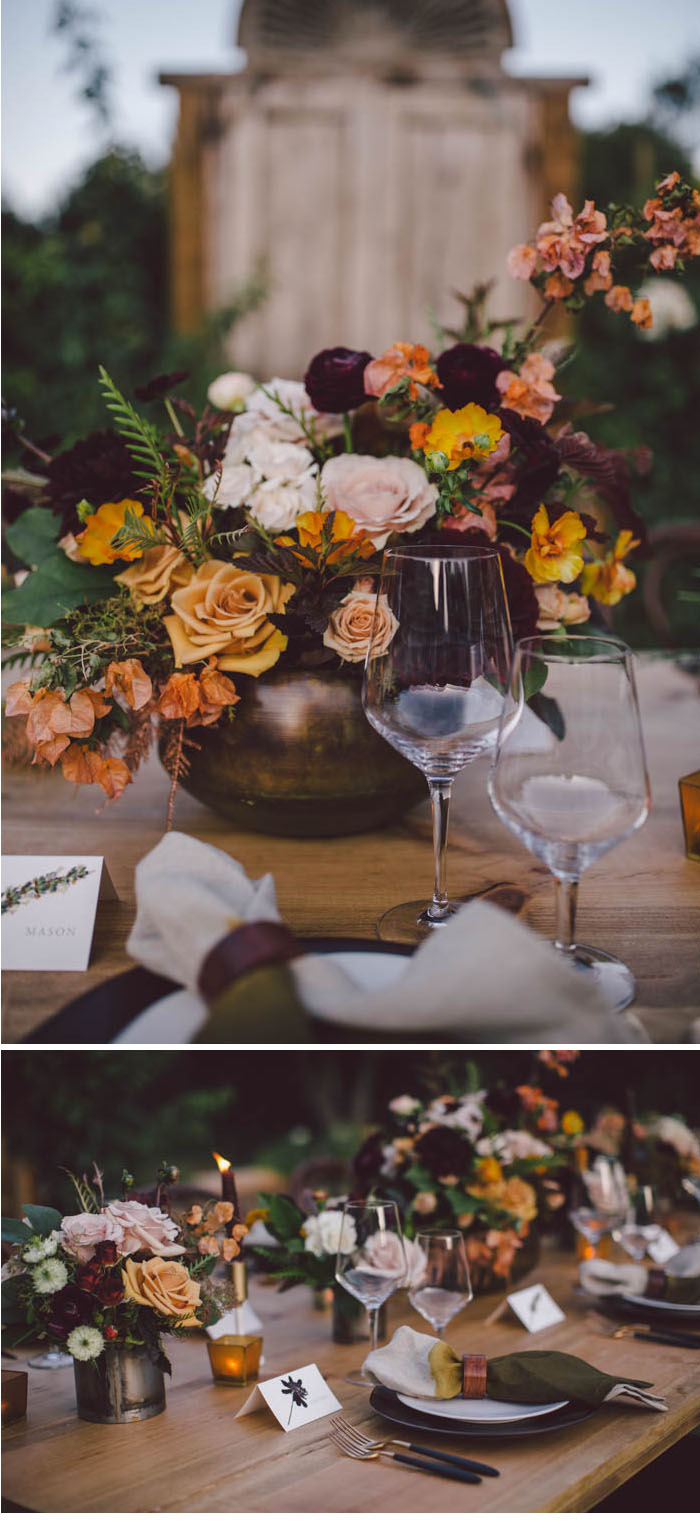 I loved designing with blush, peach, berry, burgundy and gold blooms to create these lush floral pieces. My favorite bloom? Probably that foraged + dried + perfectly peachy bouganvillea. Although I'll never be mad at a Combo rose. (they're the gold ones)
What's your fave?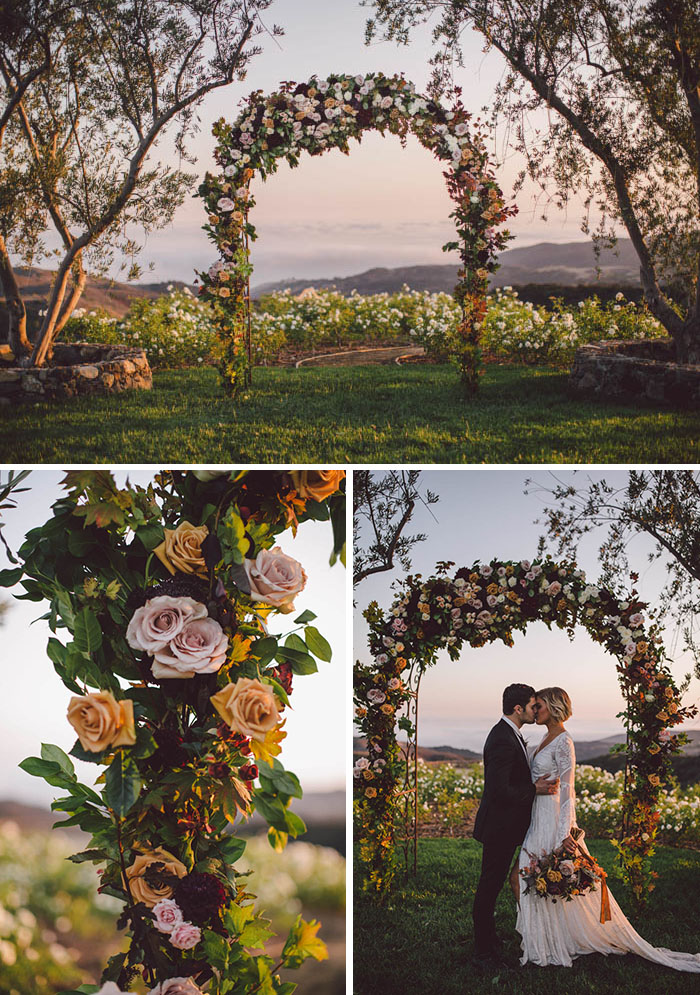 And then, there's this arch + that view in that light. Magic.
It is worth noting that Jessica cried when she saw it, which is like the highest praise a floral designer can get. Tears, people.
Telling you this makes me blush, but holy hell I loved this thing and I am damn proud of it.
The mechanics are really simple- just chicken wire + water piks, then a base of lemon, ninebark, and maple, followed by loads of roses, garden roses, dahlias, and accent blooms in shades of blush, taupe, peach, berry, burgundy and gold. Favorite arch ever!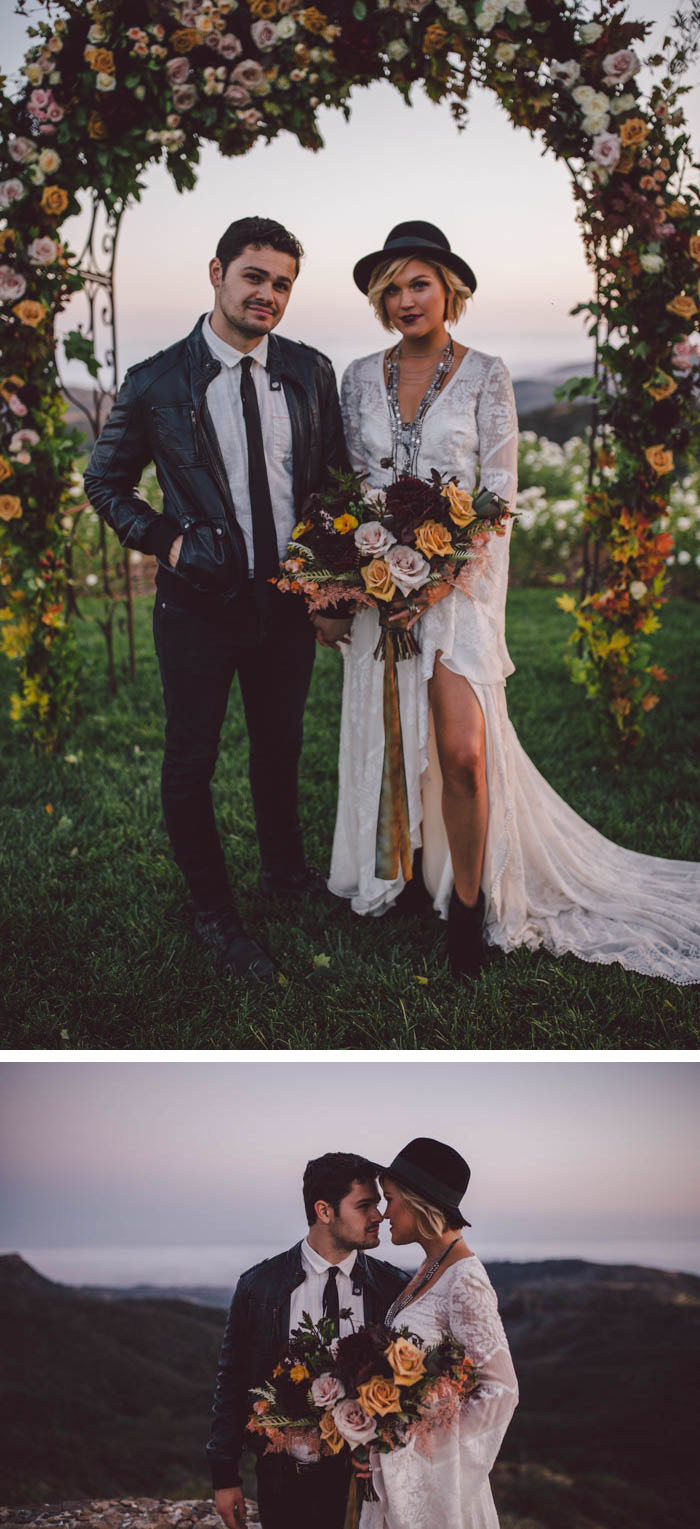 A quick costume change and that view?
Yes, that's the fog rolling in OVER THE WATER. Seriously, Stonewall Ranch, that view is insane!




See what I mean?




Pure magic.

Go see more over on Green Wedding Shoes! Then come back and hire these talented people:
Venue: Stonewall Ranch / Planner & Designer: Art & Soul Events / Photographer: Evangeline Lane / Floral Designer, Invitation Design, & Stationery Floral Styling: Winston & Main / Rentals: La Pinata Party Rentals / Bar & Cocktails: The Old Fashioned / Cake Designer/Pastry Chef: Nicole Bakes Cakes / Hair & Makeup: Makeup & Hair by Jackie Romero / Dress Boutique: Lovely Bride / Dress Designer: Rue de Seine Bridal / Beauty Planning: Elwynn + Cass / Signage: Heirloom Paper Co. / Bride & Groom: Andi & Brett