Holiday wreaths are an easy way to bring a lot cheer on the cheap to your home, and they make great gifts too!
I prefer them a little weird and wild (like most things in life), but you can use this technique for almost any material you choose.
And the only supplies you'll need are a wire wreath form, paddle wire, and some snips. Easy peasy.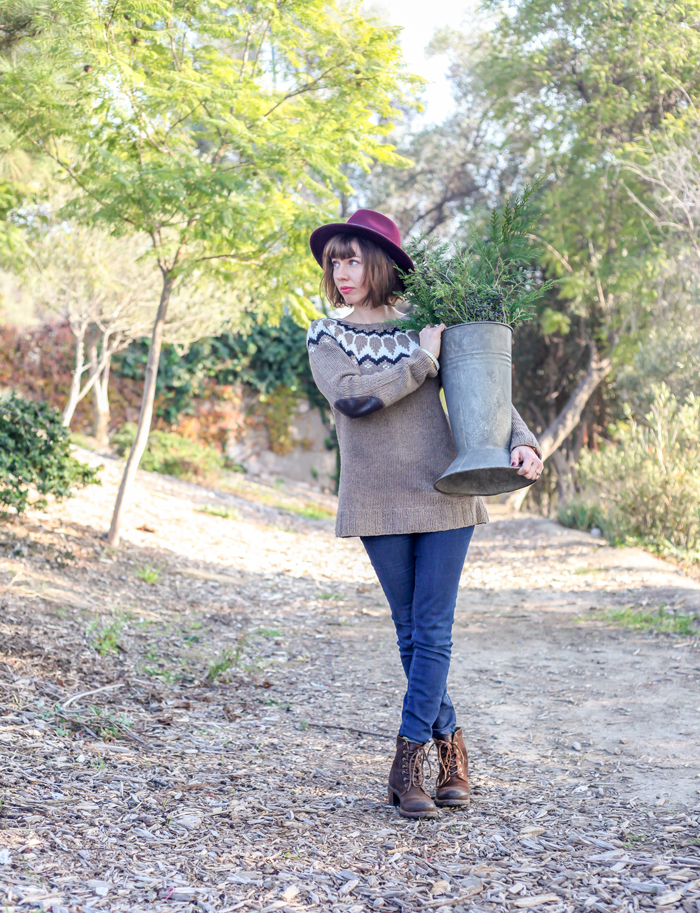 First up- grab yo' greens! Do it in a park, and try not to look…awkward.
I chose noble fir, cedar, and seeded eucalyptus from the LA Flower Mart for around $3.50/bunch and used about 1/3 bunch per 12″ wreath. For the behemoth in that first photo, you'll need around 2 bunches of everything.
You can also forage your greens in the wild or at your local tree lot/Home Depot, where they'll usually give you the branches they cut off the bottoms of trees for free.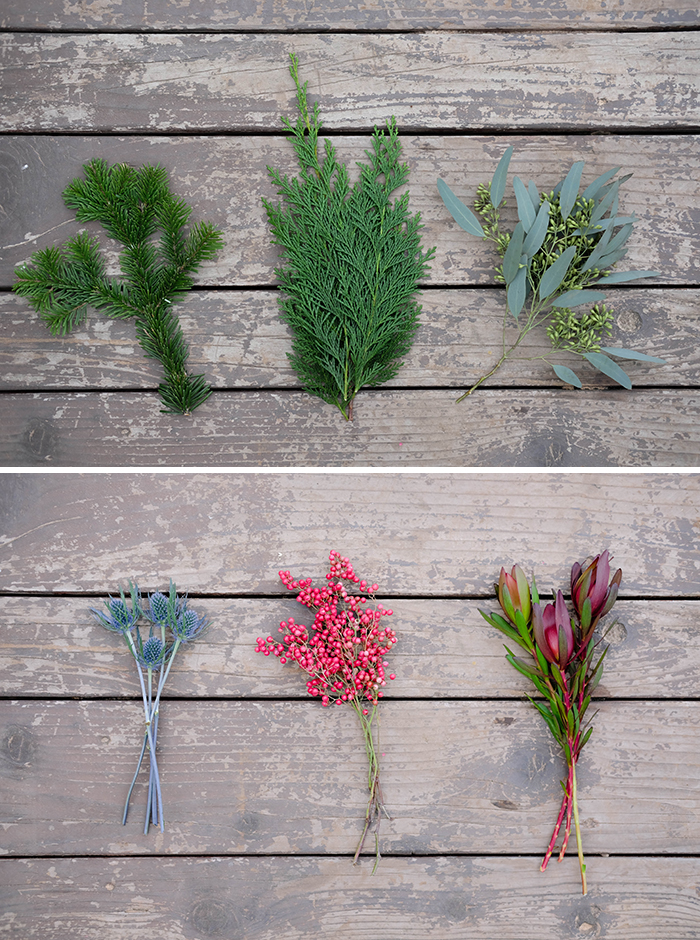 Now for some fun (and long lasting) accents- thistle, naked pepperberry, and red safari.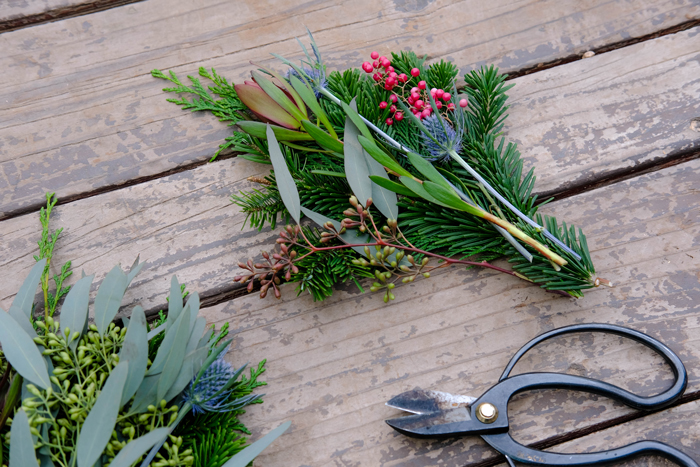 Make small and pleasing bunches of greens + accents.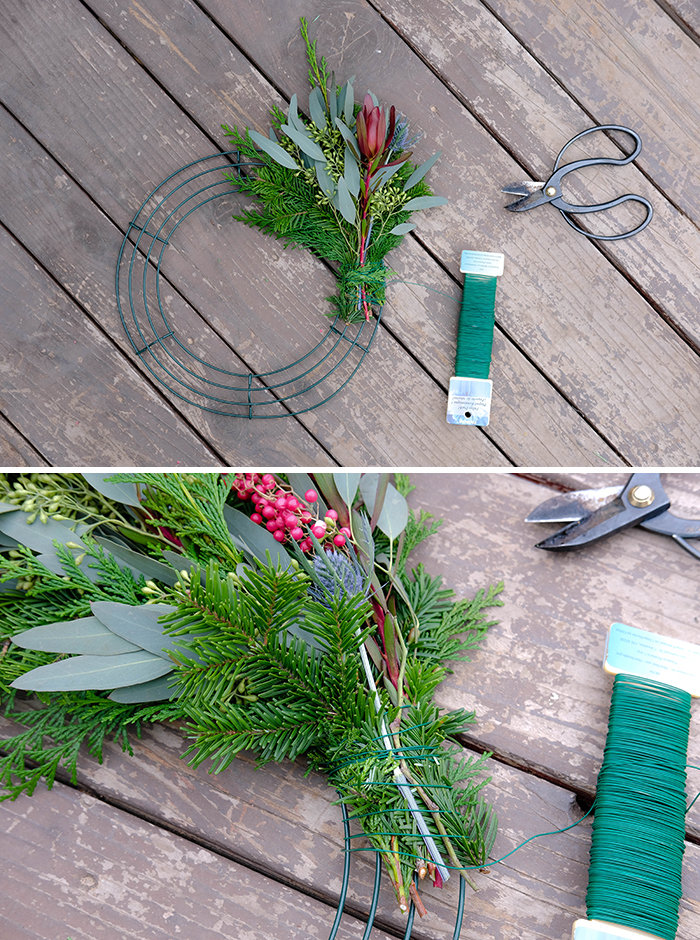 Place your first bunch on your wreath form and use the paddle wire to secure it. No need to be pretty or too precious- just make sure it's secure and DON'T cut your wire.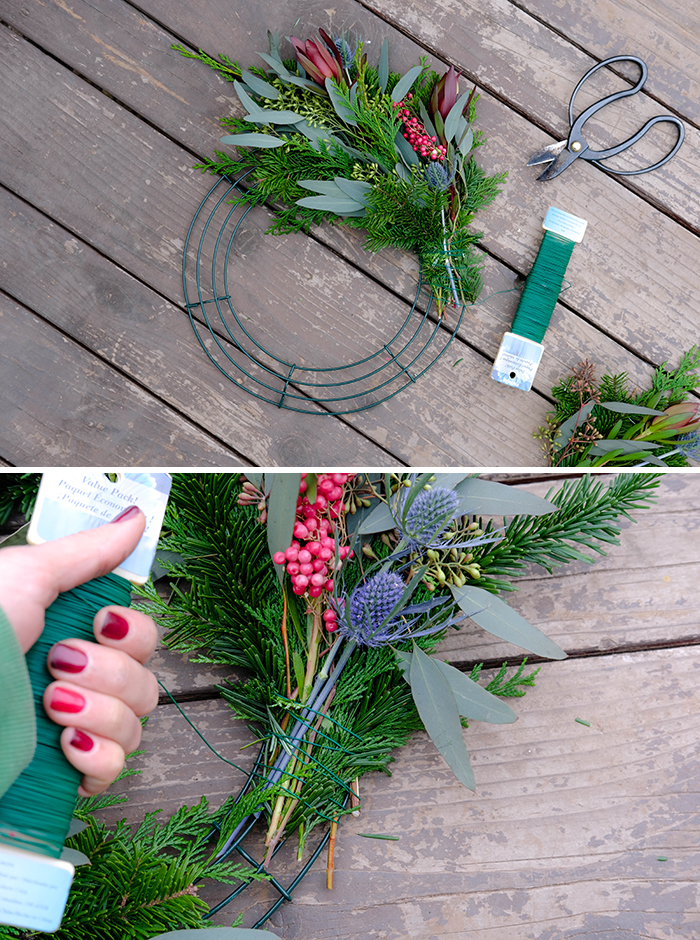 Lay down your next bunch directly below the first one, so that the top of your second bunch covers up your messy wires. Secure it in place and DON'T cut your paddle wire.
Rinse and repeat.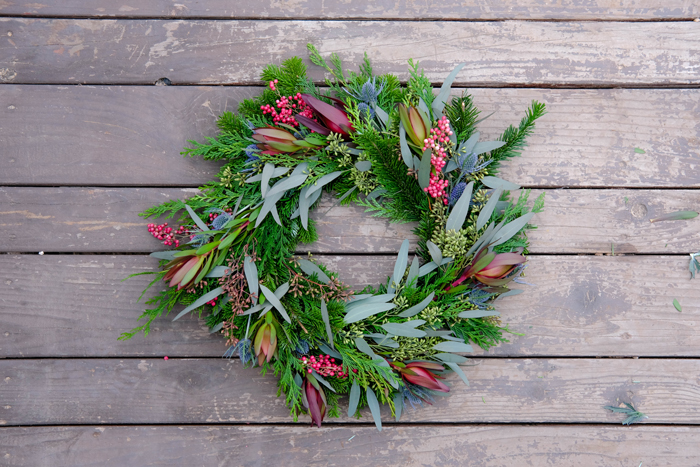 Voila! Not too shabby for $10 and 20 minutes, right?!
And if a wreath isn't up your alley, here are 4 more gifts to make:
Vanilla Extract
Preserved Lemons
Homemade Bitters
Chewy Caramels
And yes, they're all edible, because if you've been invited to a holiday party, your host/ess probably already has enough cheese logs, tea towels and kitchen tchotkes!